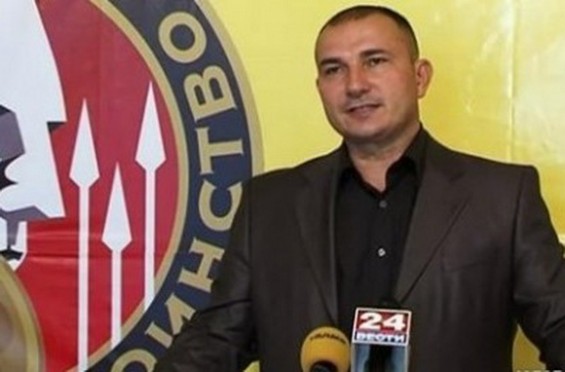 Skopje, April 9, 2014/Independent Balkan News Agency
By Naser Pajaziti
Leader of "Dignity" organization (original: Dostoinstvo) and MP candidate, Stojance Angelov warns that he will deposit in the parliament of FYR Macedonia a resolution for the abrogation of the recognition of Kosovo.
"Our program clearly states that within 6 months, we will deliver a resolution to abrogate the recognition of Kosovo. This incentive comes as a result of the fact that Albania doesn't recognize Macedonia by its constitutional name", warned Angelov.
In official documents, authorities in Albania recognize the neighboring country as the Former Yugoslav Republic of Macedonia, while in official meetings, leaders of both countries use the term Republic of Macedonia.
Other requests made by Angelov
Leader of Dostoinstvo, Stojance Angelov, says that there are also several other incentives which will be deposited in the form of draft laws to parliament.
He said that he will deposit draft laws and incentives for the abrogation of the Law for territorial organization, dating back to 2004, a law which decentralized power.
Angelov said that another parliamentary incentive will be the one which will abrogate the law on the amnesty for NLA (National Liberation Army).
Mr. Angelov also said that  "former leaders of NLA must be brought to justice to be retried for their war crimes during the 2001 conflict in Macedonia".
Stojance Angelov has been former commander of Macedonian security forces during the 2001 conflict. Currently, Angelov is leading the organization of Macedonian war veterans called "Dignity" and entered politics by running for MP. /ibna/