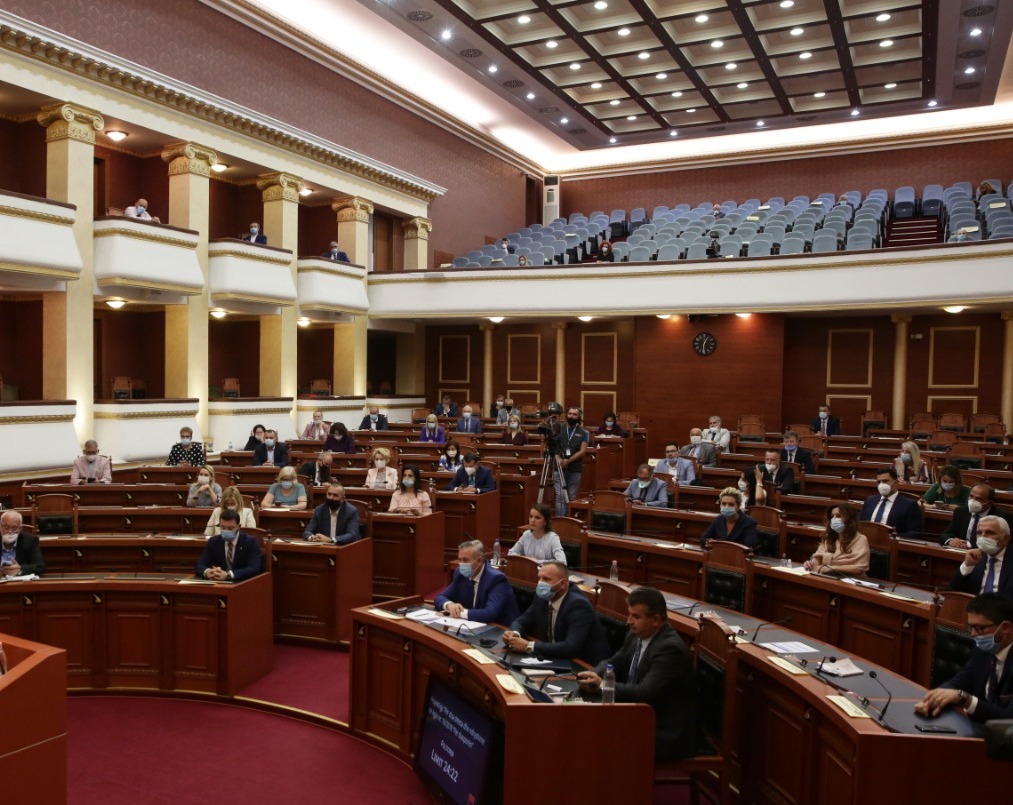 The National Assembly of Albania starts today in plenary the debate per article on the draft budget for 2021.
The draft budget for 2021, aims at the economic recovery of the country after two natural disasters, the earthquake of November 26, 2019 and the pandemic caused by COVID-19.
This recovery will take place through specific programs to promote employment, preventive business support, complete reconstruction of earthquake-affected homes and measures to prevent the further spread of COVID-19.
Another distinguishing feature of this budget is the government's commitment to return the basic package of medicines to all COVID-19 affected citizens and to treat them as outpatients, ie undergoing home treatment, under the supervision of the family doctor.
To support this policy, the Parliamentary Committee on Economy and Finance, during the article-by-article debate on the draft budget, approved an additional Lek 1.2 billion for the Ministry of Health and Social Welfare.
Also in the fight against the spread of COVID-19, the government decided to double financial aid by the end of the pandemic.
Through this budget it is possible to increase salaries for doctors, nurses and laboratory technicians by 40% and for teachers by 15%.
The Ministry of Agriculture, as the only sector that, despite the situation created by COVID-19, had a positive impact on the economy, received the most support during the budget discussion by committee on the draft budget.
"After the sharp recession in 2020, which is currently estimated at -6.1%, the economy is expected to recover in 2021 and continue the positive trend in the medium term. Economic growth is projected at 5.5% in 2021 and is projected to remain close to 4.9% over the next medium term", said Finance and Economy Minister Anila Denaj.
Economic growth is projected at 4.8 and 4.5% for 2022 and 2023 respectively.
The unemployment rate is expected to decrease in 2021 to 12.2% compared to the 13.9% projected unemployment rate in 2020.
Economic growth and employment will be supported by the other objective planned in this budget, namely to ensure a high level of public investment of 7.2% of GDP.
In 2021, the total revenue of the state budget is projected to reach 479 billion lek, of which, tax revenue 437 billion lek and within the position of tax revenue, revenue collected from taxes and customs 311 billion ALL. Meanwhile, revenue from contributions is projected at Lek 99.7 billion.
587.6 billion lek or 34.9% of GDP is planned for public expenditure for 2021.
The total public investment for 2021 is planned at 7.2% of GDP or 120.6 billion lek, including the reconstruction fund in the amount of 27 billion lek. In the investment planning for 2021, all the contractual obligations for investment projects with foreign and domestic financing have been taken into account.
The approval of the draft budget by the parliament paves the way for its implementation from 1 January 2021./ibna