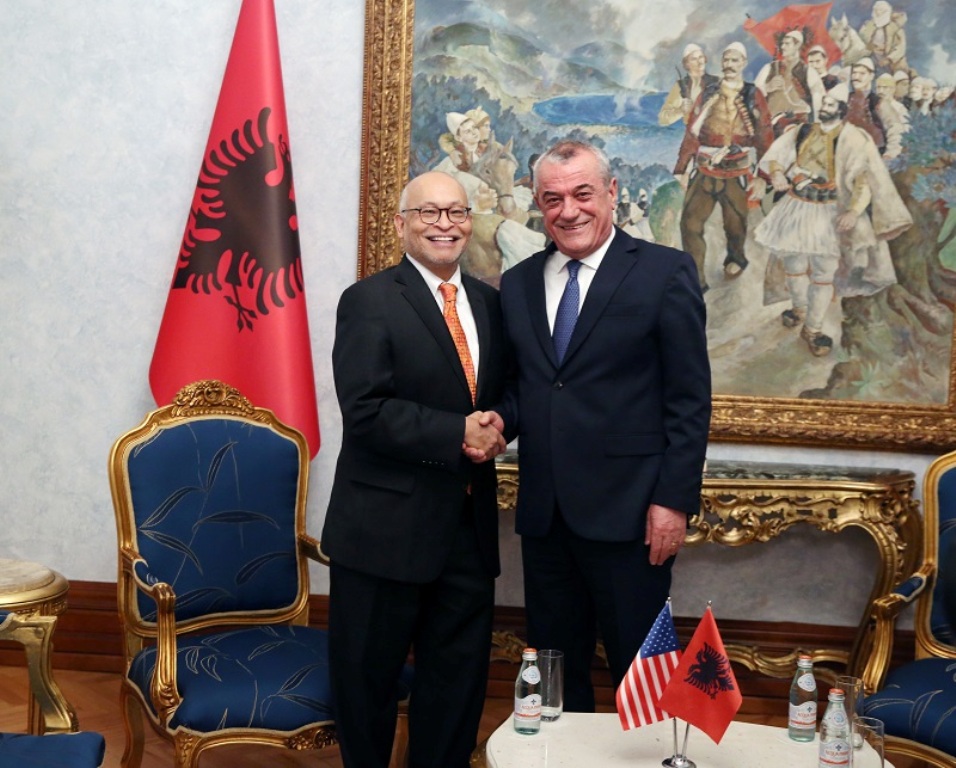 "Albania deserves more from the EU, although sometimes it's been 'victim' of double standards, preventing it from obtaining what it deserves".
This was declared by former US ambassador to Tirana, Alexander Arvizu during a meeting with the Albanian parliamentary speaker, Gramoz Ruçi.
According to him, "it's clear that there's no other alternative for Albania except for EU integration and the strengthening of relations with the US".
On his part, former ambassador Arvizu said that he is well aware of the political struggle taking place in Albania.
"But the opposition's place is in parliament and through its presence and its political battles there, it needs to offer Albanians and its supporters more reasons and motives to vote it. Albanians do not want to lose hope and faith that Albania will one day be a prosperous country. They need to contribute in tackling problems such as corruption, fight against organized crime, etc. Albania is a trusted partner", he said.
According to him, "the European Union should realize that it should be more open toward countries who aspire to join the European family." /ibna/