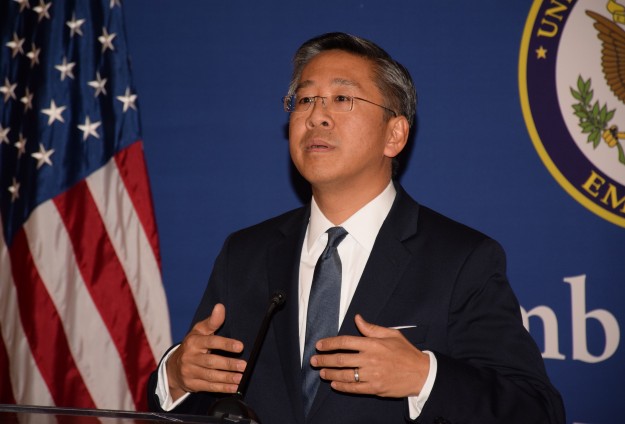 Tirana, 3 March 2016/Independent Balkan News Agency
"The US government has denied entry to the United States of America for several corrupt judges by rejecting or annulling their visa applications". This surprising news has been announced by the US ambassador to Tirana, Donald Lu, while communicating with the public in social networks.
Mr. Lu was asked as to why US authorities do not make direct interventions knowing that Albanian politicians are corrupt.
"Corruption is a top priority of the US government in Albania. We are taking our measures in cooperation with civil society and Albanian leaders. Last year we saw how political parties removed criminal candidates from their electoral lists. Other corrupt politicians or politicians with a criminal past have been arrested or have resigned. We also support the full application of the decriminalization law. Recently, the US government has denied entry in the United States of America to several corrupt judges by rejecting their visa application or annulling their visas", Mr. Lu said.
"This is only the start. We have lots of work to do in order to fight corruption", warned the US ambassador, Donald Lu.
Mr. Lu's declaration is considered to be another direct intervention in the process of decriminalization that Albanian politics is undertaking.
Lu is known for his declarations such as "corrupt ministers, criminal MPs fear the reform in the judiciary system" or "corrupt judges may end up in prison".
These declarations are seen as pressure by the international community on Albanian politics to approve the reform in the justice system. /ibna/