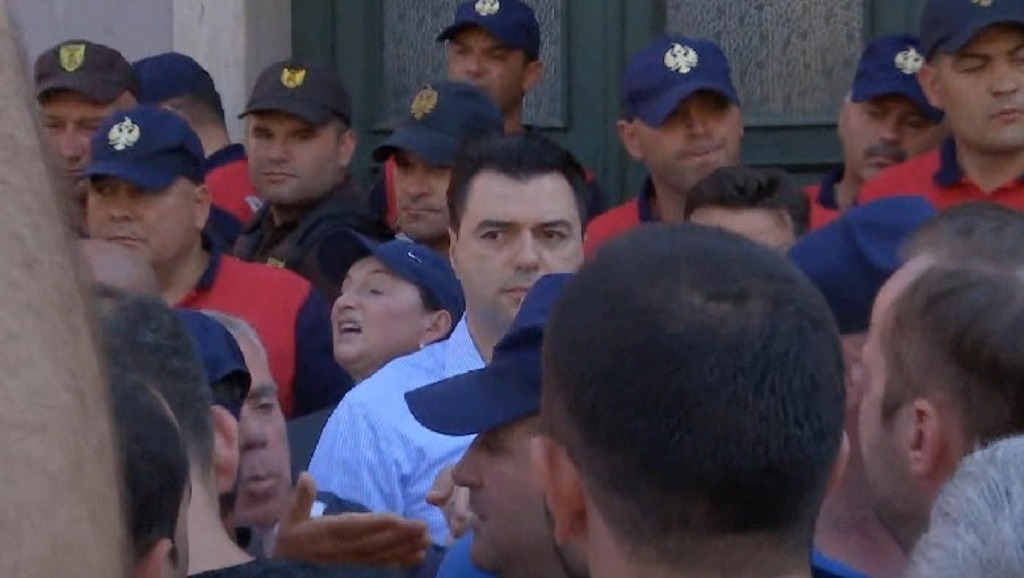 The decision of the Albanian government to demolish the current building of the national theater has sparked a big political debate in the country.
Today, a group of artists, representatives of civil society and opposition leader, Lulzim Basha, protested in front of the theater and managed to enter its premises, in an effort not to allow authorities prepare the demolition of this building. According to actors of this theater, the building itself is a symbol of the country's cultural heritage and it must not be allowed to be destroyed.
On the other hand, the president of the country, Ilir Meta, who is also against the demolition of this theater, has requested the the Constitutional Court to declare the law, which authorizes the government to demolish the theater, anti-constitutional. The head of the state also launched an appeal during the time protesters were clashing with police in an attempt to enter the premises.
"The fact that the National Theater has been surrounded by police forces and the physical clashes with the community of artists, who're there to defend one of the most important values of our cultural, historic and national heritage, is a disgrace. I call on State Police to respect artists and not use violence against them", Meta posted on social media.
Meanwhile, the country's PM, Edi Rama says that the government is determined to go ahead with the demolition of the current theater and the construction of a new one.  Rama said that although he respects that group of artists who are against the demolition, "a minority cannot prevent it". /ibna/