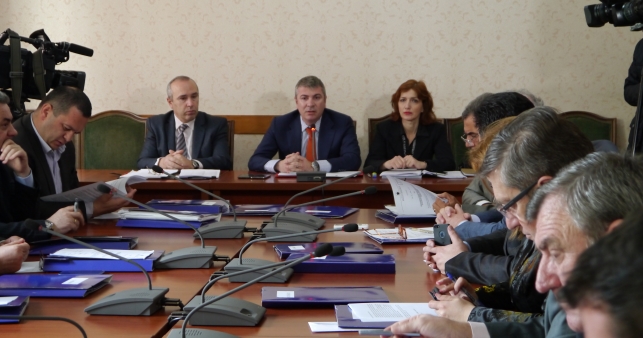 Tirana, March 20, 2014/Independent Balkan News Agency
Albanian authorities are "waking up from the lethargic sleep" and have launched efforts to carry out the gasification of the country. This heating system which is applied in many European countries, is totally absent in Albania. Many installations have been put in place, but none of them relates to gas heating. This way, Albania doesn't even benefit from the gas that will go through the country through TAP project.
Ministry of Industry and Energy has sent a request to Brussels where it demands to the European Union to allocate a fund of 800 thousand Euros in order to carry out a master plan for the gasification of Albania.
This ministry says that the study will start in the months to come in order for Albania to have a full master plan next year.
Ministry of Industry and Energy says that once this master plan is implemented, private investors may apply and implement their plans to become part of the gasification.
In the framework of these efforts, Ministry of Industry and Energy is also negotiating with the European Bank for Reconstruction and Development in order to secure funds for the system of the thermal power plant of Vlora to be converted for use of liquid gas.
Minister Damian Gjiknuri (photo) says that the future of gas in Albania is very important, above all to diversify its resources. "We must say that Albania is a country with water potentials, but unfortunately these potentials have made Albania vulnerable in securing energy", says he.
The dark side of the communist regime continues
The truth is that Albania doesn't have its own network of household gas supply.
This was never achieved during 50 years of communist regime. But, the worst happened in the past 23 years. Hundreds of new apartment blocks have been built throughout the country, but almost none of them have gas supplied central heating.
It would be easier for government and local authorities if this took place, had they demanded from different construction companies to include central heating when building these new apartment blocks. But this was not done and Albania today is a high consumer of electricity, as heating with gas or wood is very modest.
This is why power supply has been problematic in Albania for many years. Power supply has been lacking several hours on a daily basis. Although the situation has improved, Albanians often continue to suffer shortages of power supplies in their homes. This causes a lot of difficulties in their day to day life, as electricity is the only means for lighting, heating and cooking.
Although the state is well aware that energy cannot be secured on time and at a lower cost, on the contrary, in some cases at a higher cost, nothing has been done to offer other alternatives.
One good alternative would be liquid gas for cooking and heating. /ibna/