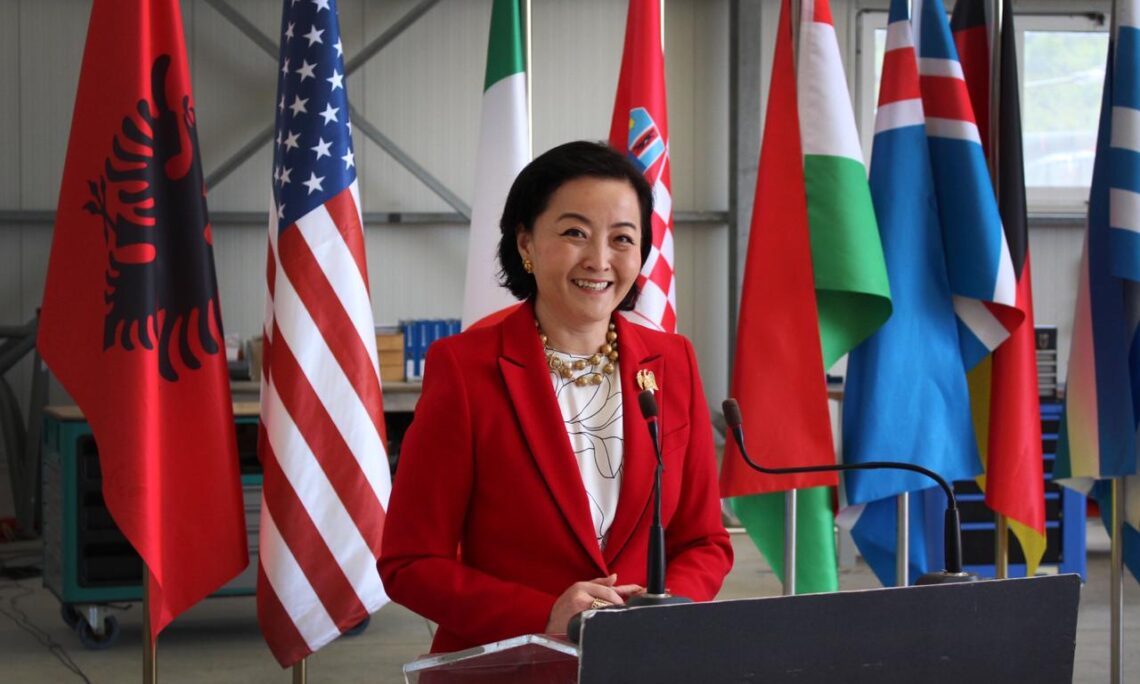 "The United States and Albania are standing side by side today and will continue to stand side by side tomorrow and in the future to come", US Ambassador to Albania Yuri Kim said during today's signing ceremony of the letter of offer and acceptance for the acquisition of the UH-60 Black Hawk helicopters.
"One of my top three priorities is to strengthen defense co-operation so that Albania becomes an even more capable NATO ally. When these multi-mission helicopters arrive, they will feel at home among your professional and hard-working team, so that they are ready to be used to support the mission of the Air Force, the Albanian people and the NATO Alliance. You have set high standards that need to be met by others", said Kim.
The US Ambassador thanked Minister Xhaçka for giving her the opportunity to participate today by signing the letter of offer and acceptance of the UH-60 Black Hawk.
"You can expect these amazing aircraft, taking off with the help of your brave pilots, to carry out various missions for many more years. They can conduct, inter alia, search and rescue operations, fight fires and transport troops to and from the battlefield. Together with the aircraft, this program covers training for pilots and crew and maintenance crews, spare parts support and, most importantly, assistance with institutional reforms to adjust tactics, techniques and procedures to ensure that these aircraft remain operational for a long time to come", said Kim.
"This program is an excellent representation of two allies working together to achieve common security goals. As you know, this is not just a donation of US defense equipment. It is a jointly funded program in which both the United States and Albania share the financial responsibility for defending the Alliance. Albania continues to assist in military contributions to the Alliance with more than what it weighs. This is another example of Albania's ability to offer, not just in material terms. These Blackhawk helicopters and their joint funding show that, day by day, Albania is becoming an even more capable NATO ally and a stronger security bastion in the region and beyond", Yuri Kim concluded. /ibna