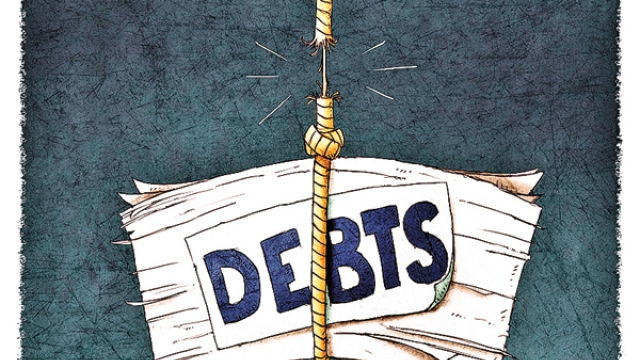 Albania is considered the country with the highest level of nonperformance loans in the Balkan region.
This is revealed in a confidential report that the financial international giant Moody's has sent to the government of Prime Minister Rama, IBNA reports.
The document considers NPLs as a threat to the banking system, as this system is constantly burdened with NPLs, Moody's report says.
"The level of NPLs rose by 11.7% in the first half of the year, due to the default in the payment of loans by businesses. This level of NPLs makes Albania one of the countries with the worst performance in the region as far as the quality of bank assets is concerned", says Moody's confidential report, which was not made public, but only sent to the Albanian government.
The report underlines that while the Albanian government significantly increased the value of NPLs, their figures in Bosnia and Serbia dropped.
Moody's confidential report says that two Greek banks hold most of the weight of NPLs.
Moody's also says that in spite of this weakness, in general, the Albanian banking system is well-capitalized and liquid.
***
Economy experts see the growth of NPLs as a serious problem.
They say that the growth of NPLs made the national plan of measures inefficient.
According to experts of economy, there are two crucial reasons why the plan didn't function. The first one relates to the delays in the new law on bankruptcy and the second with the measures for the execution of the collateral.
Analyst Zef Preci says that the increase of NPLs even after a national plan of measures is alarming.
Meanwhile, professor Adrian Civici says that there is no reason to come up with catastrophic scenarios.
According to economists, the portfolio of NPLs must be reduced, therefore they suggest more efforts to be made by responsible authorities.
Gent Sejko, Governor of the Bank of Albania, admits that here was an upward trend in the non-performing loan portfolio this year. But, what is the reason?
"This increase was specifically attributable to two large clients, which had a considerable impact on the financial system. We have required banks for a more prudent reclassification of portfolios and an increase of provisions. We expect non-performing loans to decrease at the end of year, to ALL 7.2-7.3 billion. At the same time, credit restructuring provided a positive impact in the absolute value, at ALL 7.4 billion. Hence, we expect the non-performing loans rate to improve".
Sejko goes back in time to find the origin of NPLs in the country:
"Credit portfolio grew considerably, at 25-30% per year, till 2008 and many risk parameters and criteria were disregarded amid banks competition to generate portfolios, and an overall optimistic period. The non-performing loans we have nowadays mainly derive from this period. Of course, there are also elements of mismanagement. It is unavoidable. That is why the central bank has reflected accordingly. Through our examination reports, we have addressed the problems and we have undertaken the relevant measures".  /balkaneu.com/