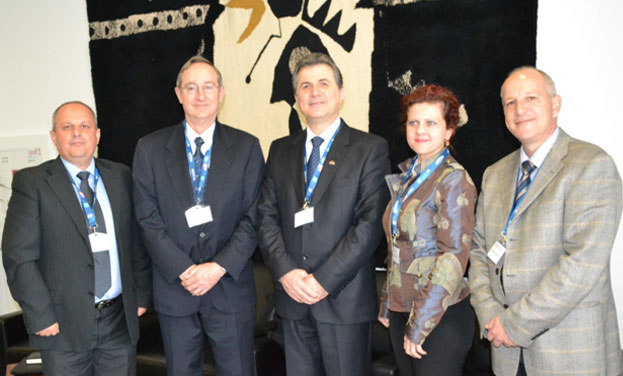 Bled, Slovenia, 8 April 2013
Albania is determined to complete elimination of stockpile ammunitions by the end of 2013. The statement was made by Albania's Deputy Minister of Defense, Ekrem Spahiu, during a Bled, Slovenia conference "Regional Approaches to Stockpile Reduction."
Conference participants were Slovenian Defense Minister Roman Jakic, the U.S. Ambassador to Slovenia, U.S. Department of State officials, representatives of global institutions against proliferation, representatives of Defense ministries of the region, etc.
Spahiu said completion of stockpile ammunitions by the end of the year remains a key priority of the Albanian Ministry of Defense.
The Deputy Minister said in 2010 Albania had destroyed 2,000 tons of extremely hazardous ammunitions, including 157 tons of RDS.
In 2012 Albania put an end to demilitarization in open-air demilitarization fields.
A total o f84, 000 tons of ammo and explosives have been destroyed in Albania.
In addition, 18 storage and depositing complexes – 5 tunnels and 135 storage facilities – were closed down.
Currently demilitarization is conducted in 11 industrial demilitarization plants. An additional 4,100 tons of stockpile ammunitions will be eliminated by 15 June 2013. /ibna/