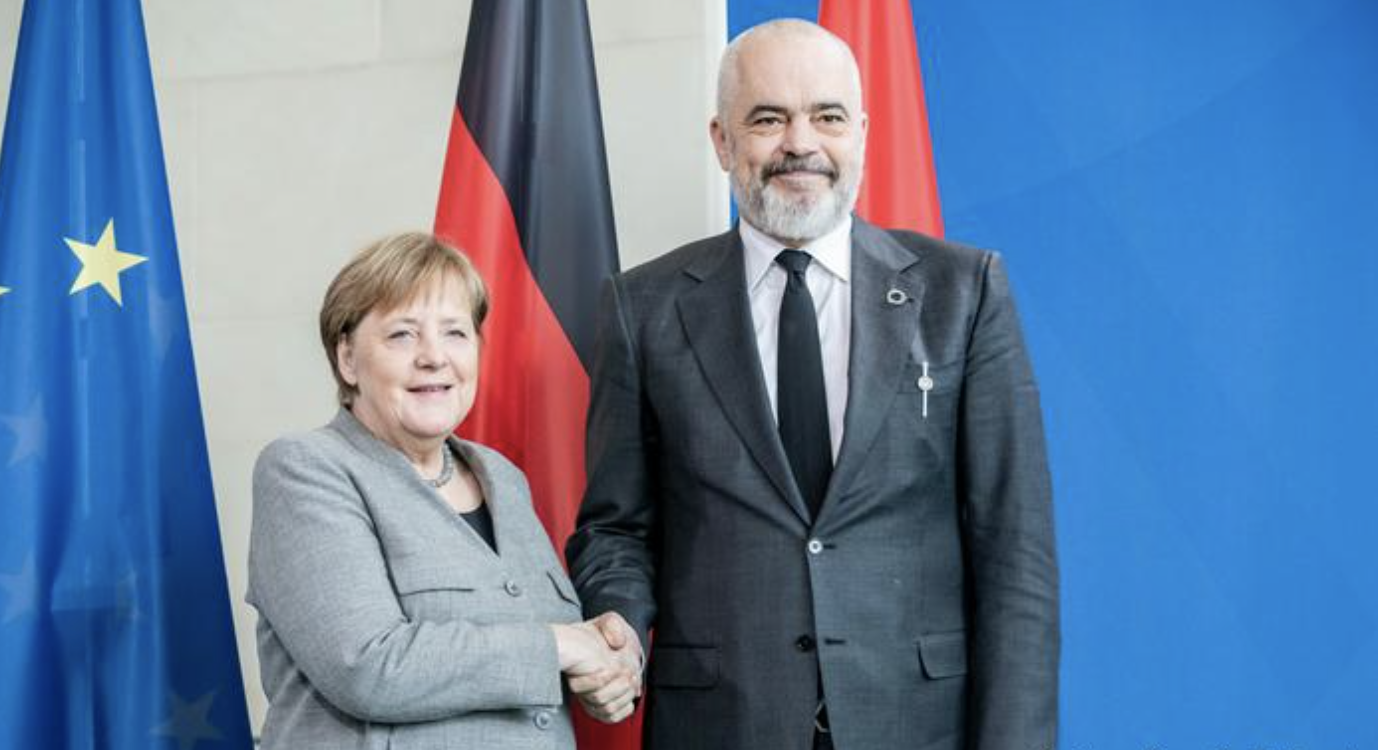 The Chancellor of the Federal Republic of Germany, Angela Merkel, will pay an official visit to Tirana today.
According to the agenda published by the Prime Minister's press office, a welcoming ceremony will be held at 10:20 am at the Palace of Brigades.
At 10:30, a private meeting between Prime Minister Edi Rama and Chancellor Angela Merkel will be held at the Palace of Brigades.
Then, at 11:00, a bilateral meeting between the two delegations will take place at the Palace of the Brigades.
The arrival of the Prime Minister and the heads of the Balkan governments at the Tirana Business Park is scheduled for 11:50, while Chancellor Merkel's arrival at the Tirana Business Park will take place at 11:55.
At 12:00 there will be a Family Photo with the Heads of Delegations at Tirana Business Park.
At 14:35, Prime Minister Rama and Chancellor Merkel will hold a press conference at the Tirana Business Park./ibna