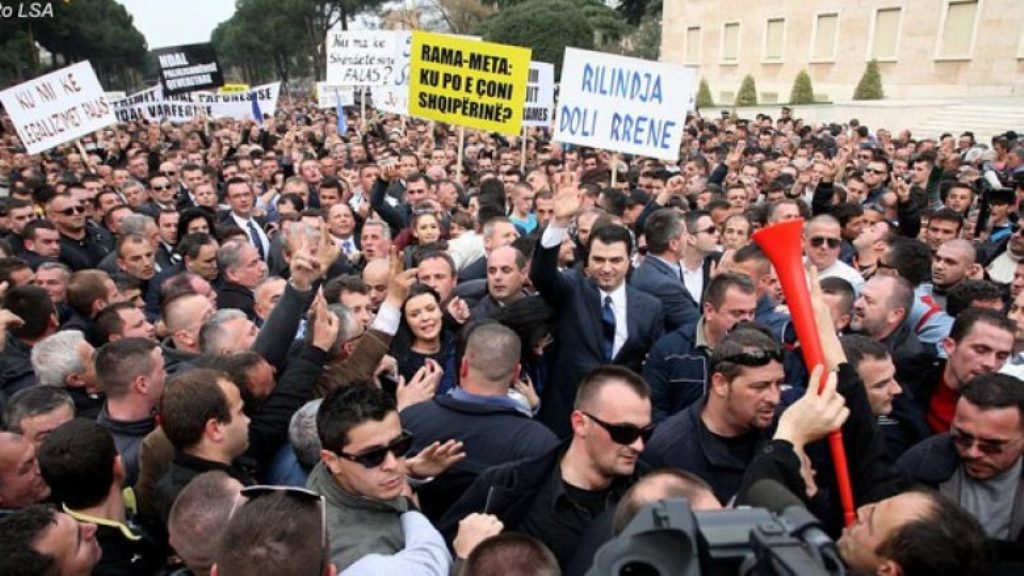 Today, Central Election Commission in Albania held a meeting to decide on the issue of the vacant parliamentary seats following the decision taken two weeks ago by the opposition in the country to abandon parliamentary mandates.
In today's meeting, the central electoral body has decided to replace four MPs from the Socialist Movement for Integration with the next four candidates on the party's list, who have agreed on occupying the seats that their colleagues abandoned, despite the fact that the party has called them "traitors" for going against the party's decision.
Two weeks ago, the two biggest opposition parties in the country, Democratic Party and Socialist Movement for Integration decided to give up their parliamentary mandates in an effort to oblige the government to resign and declare early elections. According to opposition parties, the 2017 general elections were rigged and the government does not have the necessary legitimacy to remain in office.
The decision to resign from parliament was also associated with massive protests in the capital. Last Tuesday, opposition supporters rallied in front of the parliament and clashed with riot police in an attempt not to allow parliament to convene.
Meanwhile, last week a group of MEPs arrived to Tirana in an effort to convince opposition MPs to withdraw their decision to boycott parliament, however, the opposition remains determined to go ahead with.
Today's meeting of the Central Election Commission may be seen as a way to solve the political crisis through a legal instrument. /ibna/