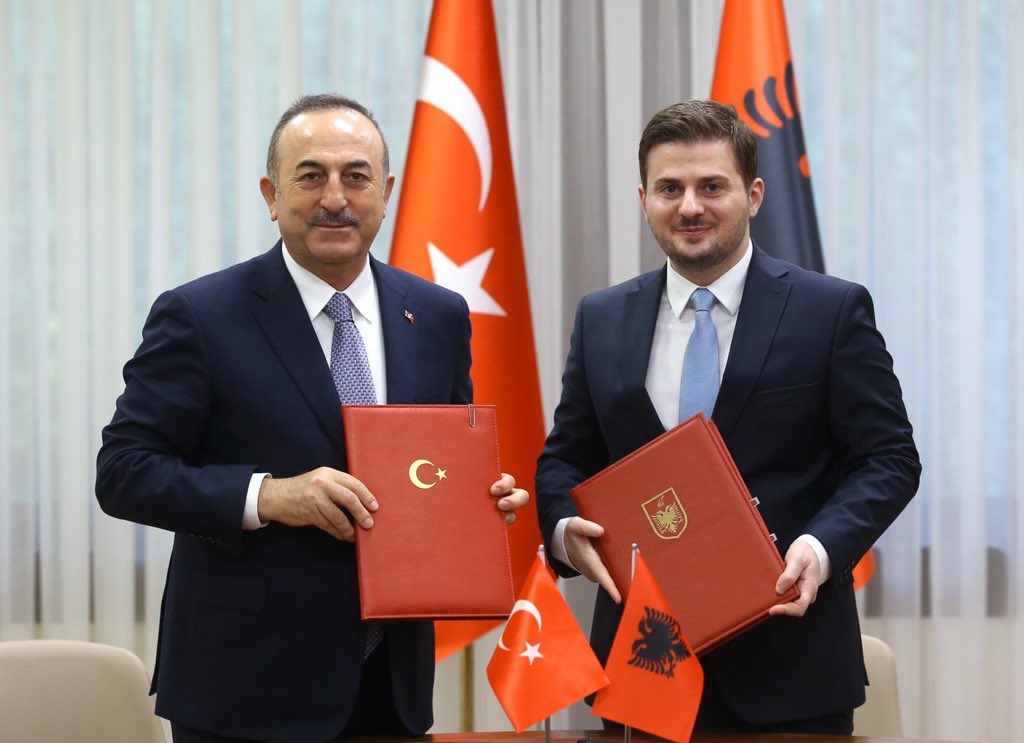 A Turkish delegation will visit Russia in the coming days to discuss the situation in Idlib, northwestern Syria, Turkish Foreign Minister Mevlut Cavusoglu said on Wednesday.
"Today, President (Erdogan) held a telephone conversation with Russian President Vladimir Putin. This time, our delegation will visit Moscow as the Russian delegation has visited Ankara twice and held meetings", Cavusoglu said.
"We continue to work with Russia to ensure that the ceasefire is permanent. But even if there is no effect in this process, our determination is obvious. We will do whatever it takes", he said.
The Turkish Minister's statements were made during a joint press conference with Albania's Deputy Minister for Europe and Foreign Affairs Gent Cakaj in Tirana, as Cavusoglu is on an official visit to Albania.
The meeting of the Foreign Ministers of Albania and Turkey focused on areas of common interest, such as: promoting economic and trade relations between the two countries, the importance of improving the quality of regional co-operation and deepening interaction in multilateral organizations.
At the start of his statements at the press conference after the meeting, Cakaj expressed his gratitude to his Turkish counterpart for the steadfast support and solidarity provided by the Turkish government in Albania since the first hours after the devastating earthquake.
"Sustainable relations between our two countries are rooted not only in historical ties, but they are also rooted in the intensive bilateral interaction, constructive cooperation in international organizations and sustainable partnership in NATO", Cakaj stressed.
Cakaj also expressed his appreciation for Turkey's continued support for the Republic of Kosovo, as part of the process of strengthening its international standing and membership in multilateral organizations.
Following the meeting, the parties signed three very important agreements.
Firstly, the Agreement on "Mutual Recognition and Exchange of Driving Licenses", which will facilitate traffic and eliminate administrative and bureaucratic barriers to the use of driving licenses between Albania and Turkey.
Secondly, the Memorandum of Understanding between the Diplomatic Academies for the Exchange of Diplomats, which will contribute to the enhancement of professional competence and increase the opportunities for exchange of experience between the two countries.
Thirdly, the "joint declaration" between the two ministries that will serve to stimulate efforts and coordinate attitudes in international organizations to combat organized crime, trafficking, extreme violence and terrorism./ibna