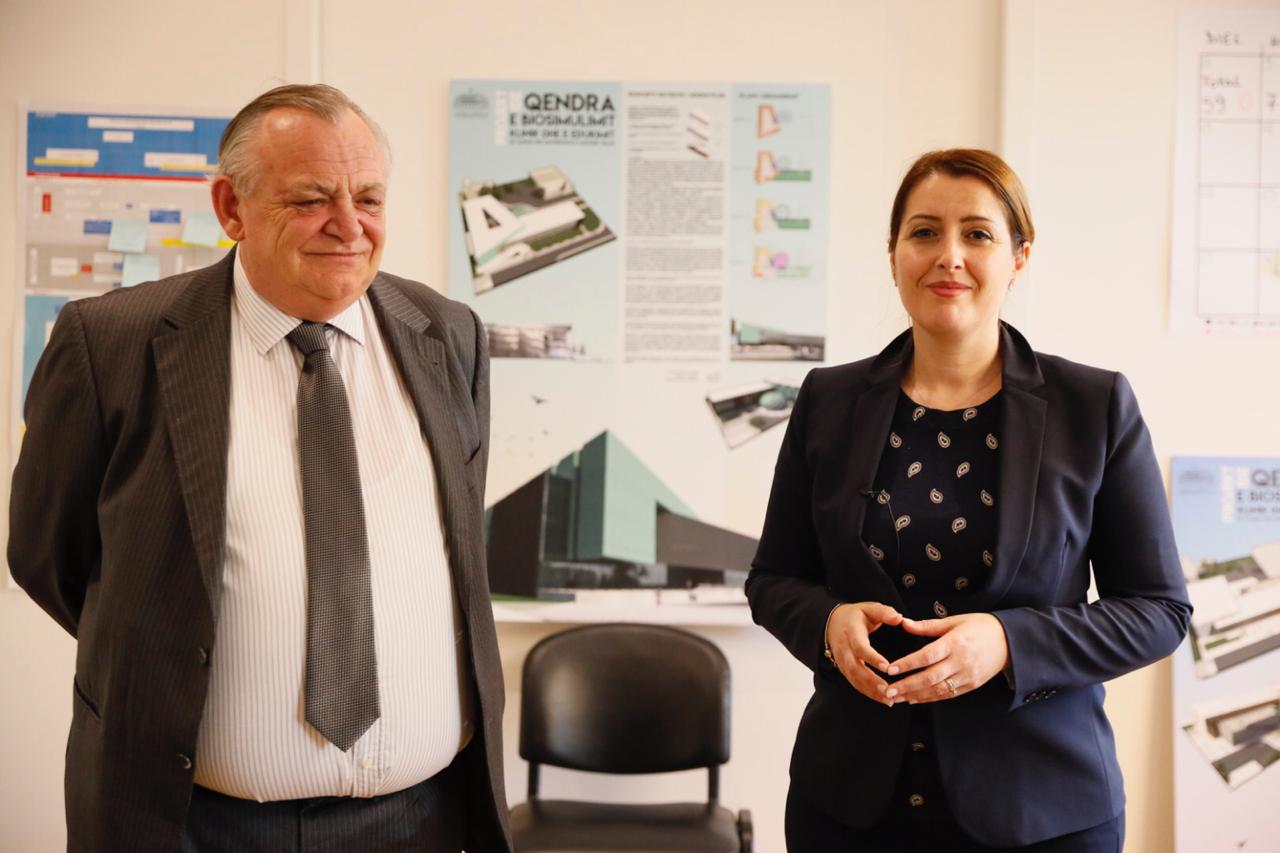 Albanian Health Minister Ogerta Manastirliu called on all medical students and health professionals to come together to tackle the coronavirus pandemic.
Manastirliu and the rector of the Medical School Arben Gjata went live on Facebook and called out for anyone who could join the fight against coronavirus. For this reason, two platforms have been launched where volunteers can sign up for 'Doctors for Albania' and 'Nurses for Albania' and join health teams during this difficult time for everyone.
"As you all know, our whole health system has been mobilized to deal with this unusual situation. Doctors and nurses are at the forefront of the battle, demonstrating professionalism and selflessness, leaving room for nothing else but deep admiration and gratitude. Any additional help that may come the health system's way today is undoubtedly as useful as ever. Therefore, I would like to make a public appeal to any healthcare professional, doctor, nurse, pharmacist, laboratory technician, public health professional, all of you who feel ready to help address the situation, to lend a hand to our health system; today is exactly that day to make that contribution and to come together", Manastriliu said. In addition, the Minister of Health also called for medical students to participate in this battle.
The Rector of the University of Tirana Arben Gjata called on medical students in public and private universities in Albania to join the Ministry of Health's initiative to combat the spread of coronavirus.
"This is a critical time for the entire Albanian health system. You will surely be the most vital part of this system in the future, so today you are called upon to serve it. Everyone is welcome to participate in this great operation that will be carried out by the entire Albanian society and the entire Albanian health system. I am sure that, when this situation is over, all of you who will have joined this initiative will feel proud and happy", said the Rector of the Tirana Medical School, Arben Gjata.
The Democratic Party called on the government to take concrete urgent measures to protect workers in the field of public health. For this reason, it called for the protection of medical personnel via specialized equipment and tools; for the rapid national disinfection of roads, public spaces and public buildings, and for the immediate adoption of the socio-economic package to avert a possible crisis.
Confirmed cases so far amount to 38, with one coronavirus-related death. /ibna