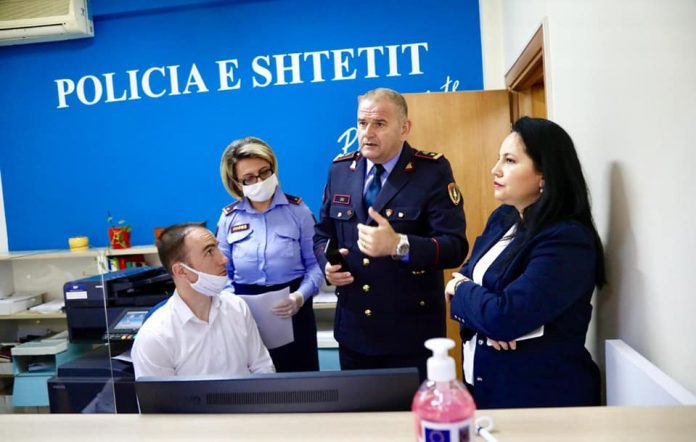 Albanian citizens will now be able to apply for a biometric passport or identity card on the electronic platform of e-Albania, according to Deputy Interior Minister Rovena Voda.
The Deputy Minister visited the 3rd Office of the Police Directorate on Thursday, accompanied by the Director General of Political Policy Bledar Doracaj and the Deputy Director of the Local Police Directorate Dhimitraq Ziu, where an inspection was carried out.
"Starting this week, citizens will be able to log into e-Albania and fill out the form, keeping the time and date of their application for a new biometric passport or ID card", Vodo explained.
"The increased simplification of the process for obtaining biometric documents will require from citizens to appear in person only once at the application office", she added. /ibna