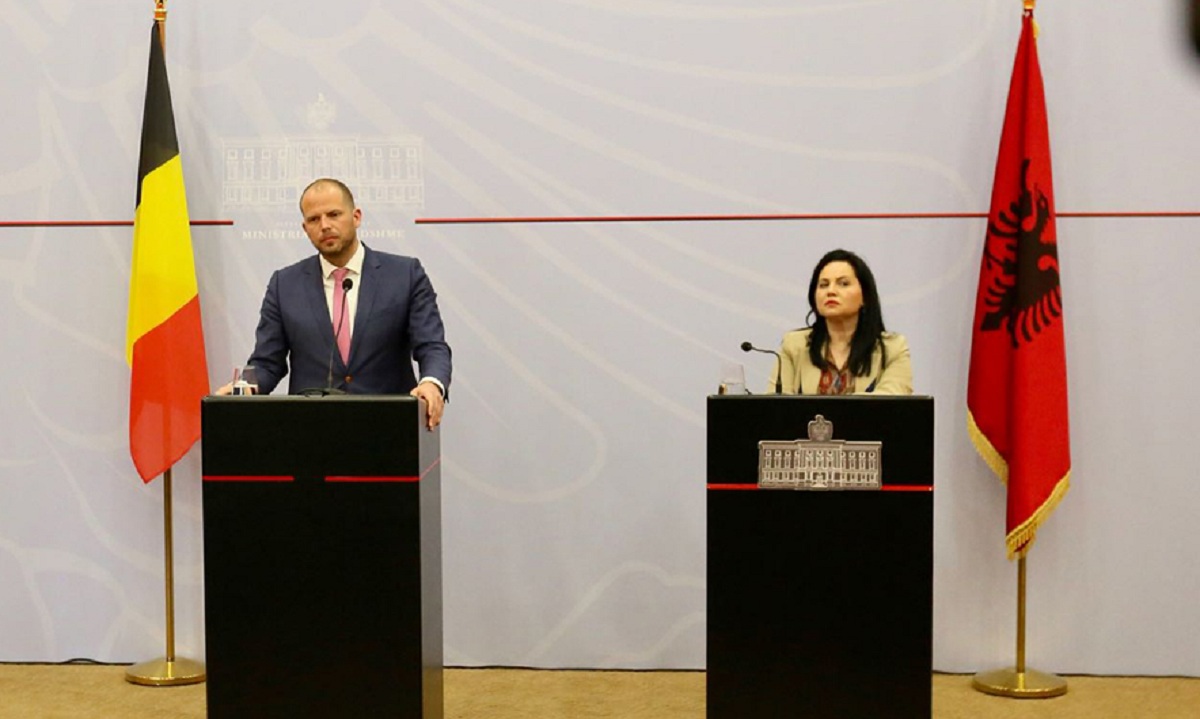 The number of Albanian asylum seekers in the EU member countries has been falling.
This was declared during a joint press conference between the Secretary for Asylum and Migration in Belgium, Theo Francken and the Albanian deputy Interior minister, Rovena Voda, stressing that both sides will collaborate in order to address a number of issues that concern the two countries, but mainly concerning illegal migration and asylum seekers.
Meanwhile, the Albanian Interior minister Voda stressed the determination of Albanian authorities to crack down on criminal gangs involved in illegal smuggling of human beings.
"We have organized awareness campaigns, introduced administrative measures and indict those who assist illegal smuggling of human beings. We have indicted police officers who have allowed people who had problems with their paperwork, to travel to Schengen countries through bribery. We're also determined to crack down on criminal gangs involved in this activity", said the representative of the Albanian government. /ibna/