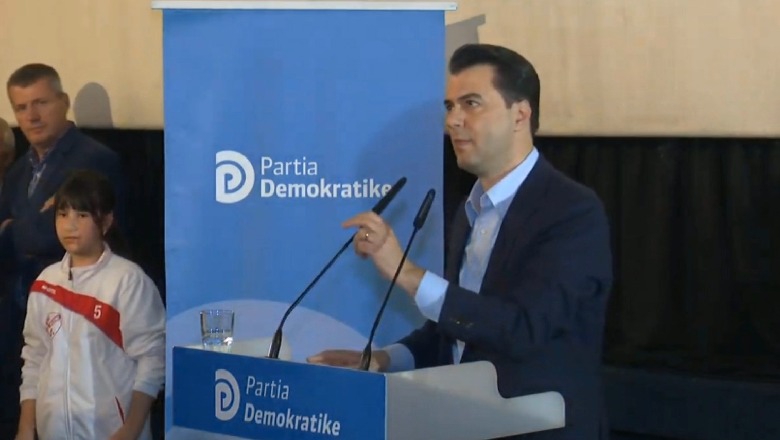 Democratic Party President Lulzim Basha said today that as a government, salaries would increase to 1,200 euro for doctors and to 700 euro salaries for nursing staff.
"In Albania, the public health system suffers from a lack of health personnel, investment in infrastructure and medical equipment. Citizens have to wait in line for hours and days to receive basic services. Lack of support has driven thousands of doctors and nurses out of the country, making Albania the country with the lowest per capita number of doctors in the region. As a result of the mass departures of medical staff in recent years, entire areas in Albania are without doctors and without services for citizens", Basha said.
Referring to data from the World Health Observatory, Basha said Albania has the lowest number of doctors per capita in the region, at 1.2 doctors per 1,000 inhabitants. Meanwhile, according to him, Greece has 6.2 doctors per 1000 inhabitants, North Macedonia 2.8, Montenegro 2.3, Serbia 2.4 and Bosnia 1.8.
According to a study by the International Institute for Economic Studies in Vienna, doctors in Albania are paid an average of 435 euro, which is the lowest salary in the region. Doctors are paid more in Bosnia (901 euro) and Montenegro (833 euro), while in Serbia and North Macedonia more than 700 euro. Last year, Kosovo also significantly increased the salaries of health personnel, in order to keep the white shirts from leaving the country. "Specialists are paid 1195 euro (from 661 euro before), general practitioners 836 euro (from 566), nurses 621 euro (from 472) and nurses 537 euro (from 425 before)", Basha said.
According to him, health personnel in Albania is in urgent need of support.
"In our plan we will do everything to support specializations in young doctors in order to increase the capacity. We will increase the salaries of doctors to 1200 euro and 700 euro for nurses. We will support and encourage doctors to serve in various parts of the country where there is a complete or partial shortage of health personnel. We will increase investments in modern equipment of health centers and hospitals. We will cancel corrupt concessions and bring to justice those who misused Albanian money. "Albanians deserve and will have a normal government, which works for them and not for a handful of oligarchs", Basha said./ibna