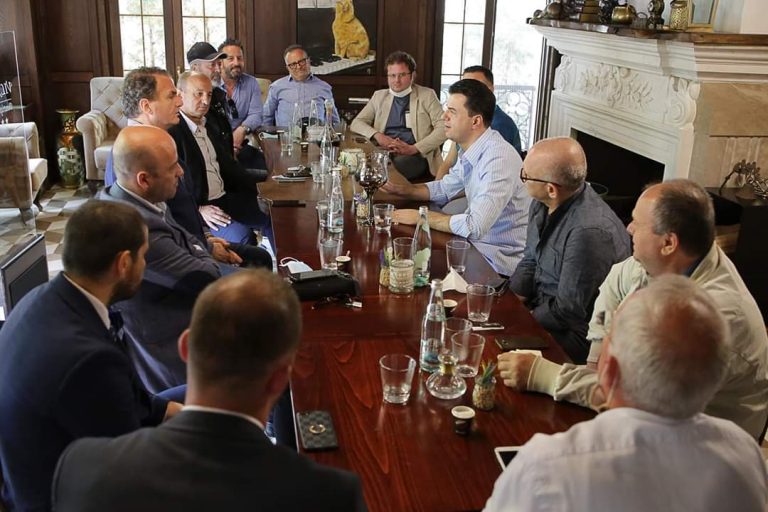 The leader of the Democratic Party of Albania (DP) Lulzim Basha traveled to Durres, where he met with travel agents to be informed and exchange views on the problems the industry is facing in a region affected by the November 2019 earthquake, followed by the coronavirus pandemic which struck tourism, an important sector for the economic growth of the region.
"The tourism industry is in absolute need of financial support, suspension or postponement of tax obligations and review of tariffs on beaches", said DP leader Lulzim Basha.
Basha also noted that tourism in Durres was undoubtedly the sector that had suffered the hardest blows by both the pandemic and the November 26 earthquake.
"Until now, the government has taken no steps to alleviate the impact on travel agents, hotels and tourism businesses, which constitute the main source of income for households in Durres", he said.
Basha added that their issues were related to the lack of financial support, the closure of borders and the lack of coordination with Kosovo, North Macedonia and Montenegro to boost national and regional tourism. /ibna