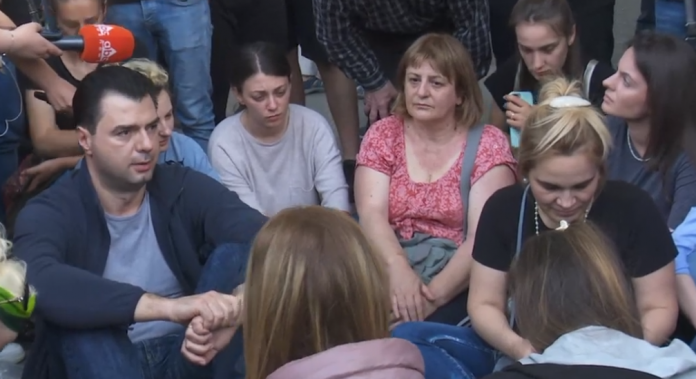 The Democratic Party in Albania has started a new round of mobilisations against the government of Edi Rama, as was evident from the meeting party leader Lulzim Basha had with citizens in Tirana.
Opposition leader Lulzim Basha met Sunday with a group of citizens, who were protesting about the demolition of the National Theater building on Tirana's National Martyrs Avenue near the Interior Ministry building.
The Democratic Party leader called on the people of Tirana to rise up against the regime, adding that former lawmakers and the party's top bodies would convene soon to make important decisions.
"I urge the people of Tirana to recognize their legitimate rights and to stand up to this regime of thugs and criminals", Basha said.
Asked by reporters about travel restrictions in the midst of the COVID-19 pandemic, Basha stressed that "democracy is being hampered and people are being deprived of their daily livelihood".
The Democratic Party will take part in a protest called by the Alliance for the Protection of the Theater, which will take place on Monday at 16:30 in Tirana.
The leader of the Democratic Party, at the end of his meeting with the leadership and the former parliamentary group of the Democratic Party, called on all Albanian citizens to participate in Monday's demonstration./ibna