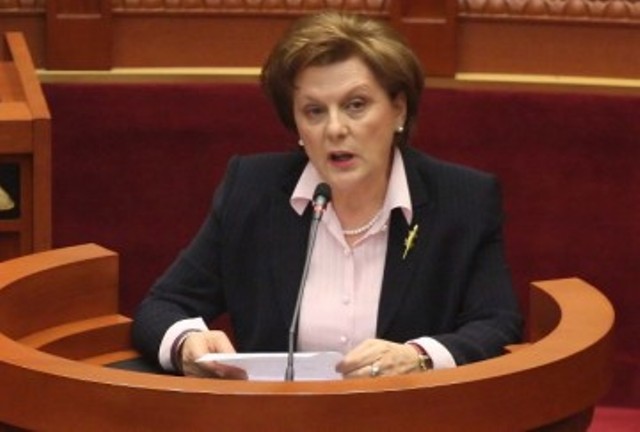 Tirana, October 3, 2014/Independent Balkan News Agency
Albanian socialist MP, Valentina Leskaj, who participated at the Parliamentary Assembly of the European Council, expressed the positioning of Albania in relation to the terrorist organization, ISIS.
In her speech, Leskaj declared that Albania is one of the supporters of the UN Security Council Resolution, approved on September 24, while adding that Albania is a model as to how people of different religions live in harmony and respect each other.
According to her, this is the reason why Pope Francis chose Albania for his first visit in a European country, where different religions live with each other in harmony.
"Albania has backed international efforts to stop foreign fighters from going to Syria. The country is also taking concrete legislative and administrative action to prevent this. What's happening with women is a terrible thing, therefore, in every action taken against ISIS, we must bear in mind that the suffering of women is three times bigger. They cannot decide for themselves, others decide for them. Rights of women are human rights and their protection is our obligation", said Leskaj in front of the Parliamentary Assembly of the European Council. /ibna/