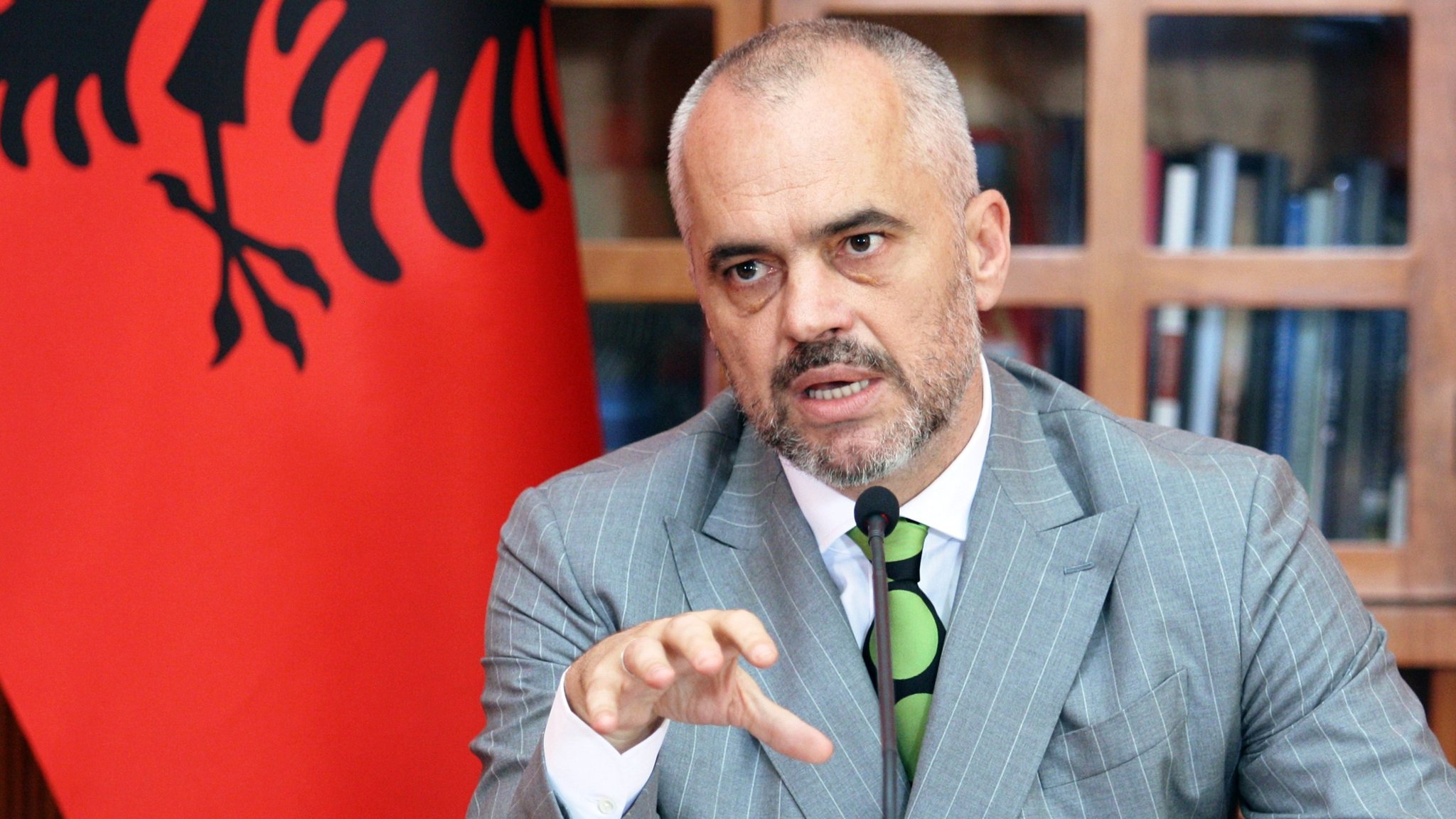 Albanian Prime Minister Edi Rama today commented on the efforts carried out by Albanian citizens to cross the Kapshtica border crossing point and enter Albanian territory.
"At the Kapshtica border crossing point, there are 19 cars belonging to citizens residing in Greece who do not have a particularly serious reason to want to enter their homeland", the Prime Minister stated.
"At any other point in time, what I am saying would sound absurd, Rama said. Right now, however, it's the only way to discourage a lot of arrivals from our borders".
"Whoever is pretending to be a patriot, whoever is pretending to be mourning for human rights violations due to being banned from entering their homeland, is looking to promote disaster", said Prime Minister Rama.
"It is no secret," the Prime Minister continued, "that it is well known that Sali Berisha has only one goal; to once again destroy Albania as fast as he can with his illusions".
"I have mentioned here today this very unpleasant for the vast majority of Albanians name, as the beginning of a scandalous political process to cause unrest; in this case by creating a death chain", Rama said, adding that we are not far from achieving such a chain.
"It is unthinkable for us to encourage people to come to the border. The borders are closed to protect the lives of those who are here from the other side", Rama said.
The Prime Minister of Albania further stated that the government had decided to enter into an interim procedure within the next 24 hours, according to which one could enter Albania via a third country by providing residence documents.
Rama said that "we can provide access to anyone with an actual reason, but they will be placed in quarantine for 14 days in hotel facilities the costs of which they will have to cover themselves, with the prices remaining unchanged. The quarantine will be checked by the Police; it will be forbidden to leave complete isolation, during which no contact with anyone else will be made".
According to Rama, "this is the only way to protect our people and Albania from disasters and from incomers".
Any Albanian living abroad who arrives in Albania, the Prime Minister stressed, is acting irresponsibly towards himself, his family and our country. /ibna