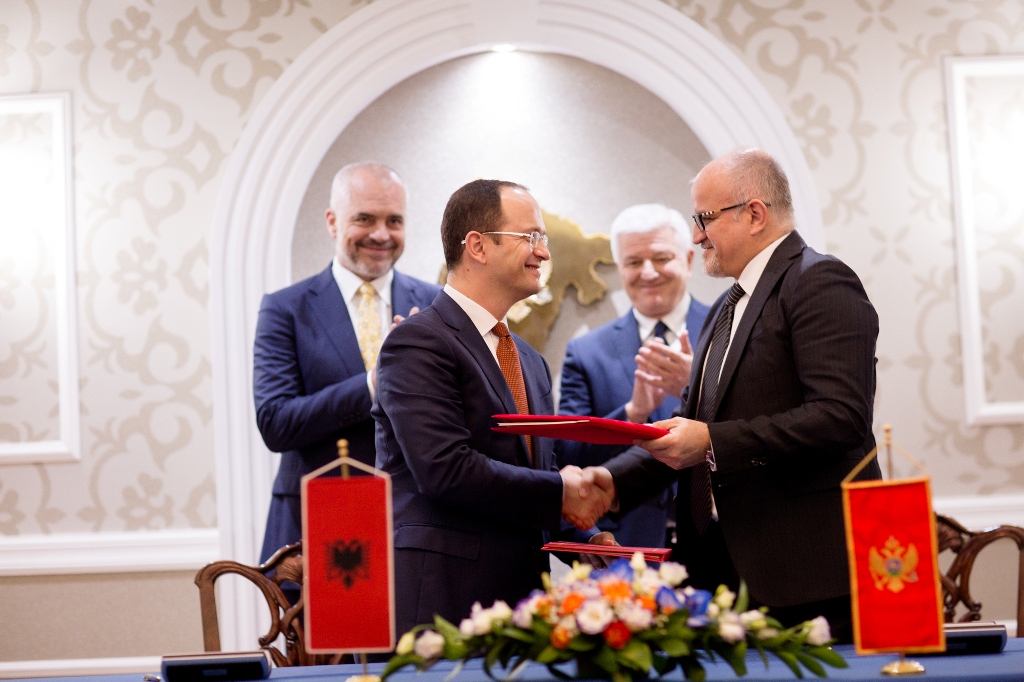 Albanian Prime Minister Edi Rama traveled to Montenegro on Monday for an official visit after being invited by his counterpart Dusko Markovic. During the visit, Rama was accompanied by the Minister of Foreign Affairs, Ditmir Bushati.
Both prime ministers focused on the close relations between the two neighboring countries, importance to intensify their engagement not only between the two countries, but also in the region, as well as the prospects of a common Euro-Atlantic integration.
With the initiative of the two prime ministers, a joint meeting of the two governments will take place in Shkoder, in October, with the aim to strengthen and intensify bilateral relations, to make improvements in the economic and social development of citizens of both countries, particularly through the materialization the cross-border projects with direct impact on sustainable development, economic growth and improving the living conditions in both countries.
In the framework of this visit, the Ministers of Foreign Affairs Bushati and Srdan Darmanović signed the Agreement for cooperation in health system , which provides exchanges in the medical field, capacity improvements and mutual expertise.