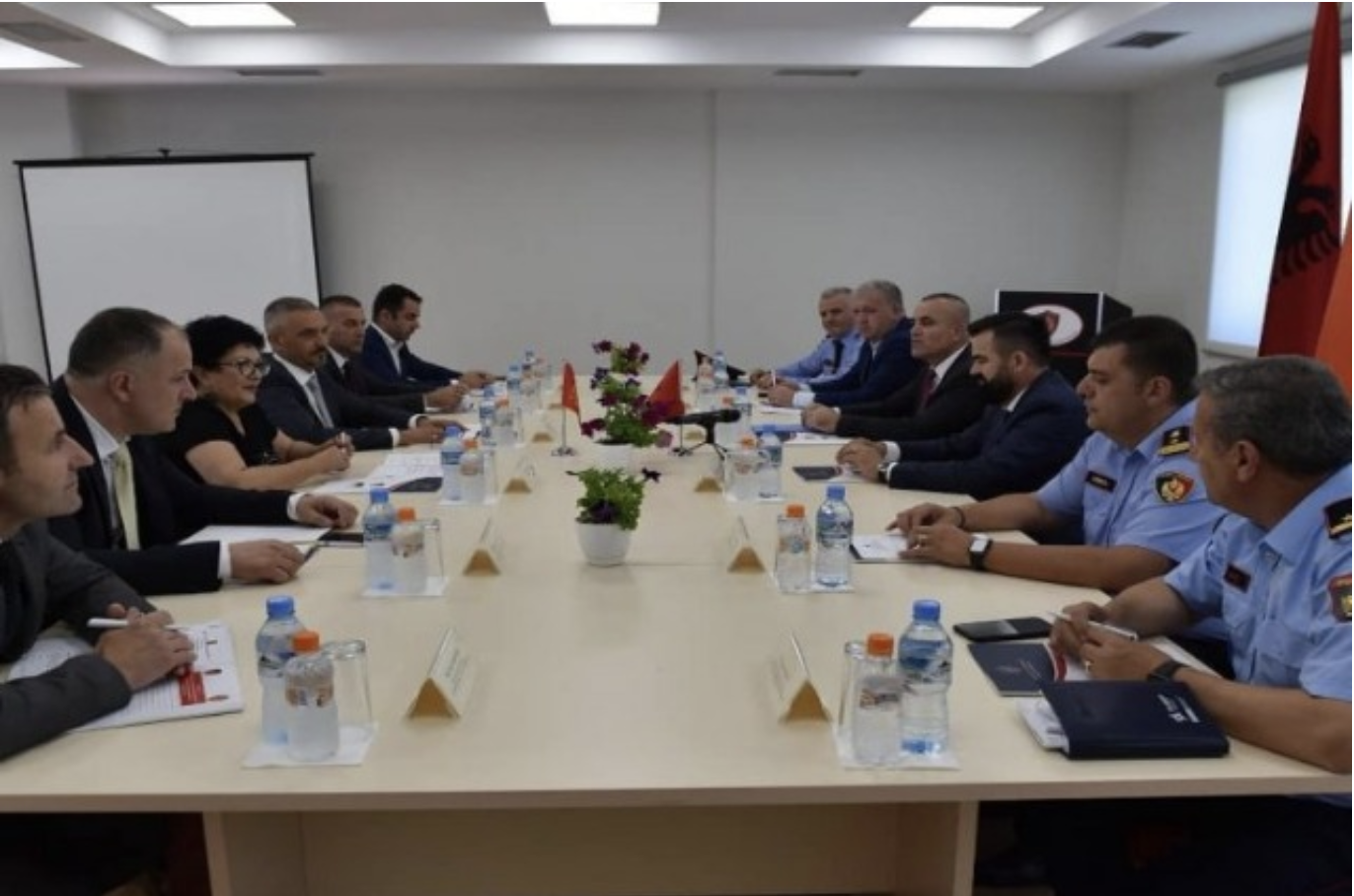 The General Director of the State Police, Ardi Veliu and the General Director of the Montenegrin Police, Zoran Brdanin, signed in the city of Shkodra,  the protocol "On the cooperation between the Albanian and Montenegrin Police during the 2021 tourist season".
Veliu and Brdanin emphasized that there is an excellent cooperation between both police forces , extending in several areas: in terms of relations between the two border police, conducting joint checks and patrols, emphasizing that the Muriqan Border Crossing Point is already a point reference also for other partners, to perform joint services and controls; in terms of preventing migratory flows; to prevent and crack down on cross-border crimes; the exchange of information on persons or groups engaged in criminal activities as well as the increase of the preventive and offensive force against criminal groups in the field of organized crime.
The two directors agreed on the establishment of joint investigative teams, for the full investigation of cross-border crimes and organized crime, in order not to remain simply in the context of exchanging information and to act separately, but to act jointly with investigations. against persons or criminal groups exercising criminal activity in the field of narcotics trafficking and providing assistance for illegal border crossing to third-country nationals entering Albania illegally, through the border with the Greek state and then attempting to cross into one of the EU countries, via Montenegro.
At the end of the meeting, Veliu and Brdanin signed the protocol "On cooperation during the tourist season 2021" between the General Directorate of State Police of Albania and the Police Directorate of Montenegro, for sending State Police employees to Montenegro, during the tourist season, in order to exchange police policies, support in the prevention of criminal events that violate public order and safety, strengthen road safety, as well as prevention and fight against cross-border criminal offenses, during the tourist season in Montenegro./ibna