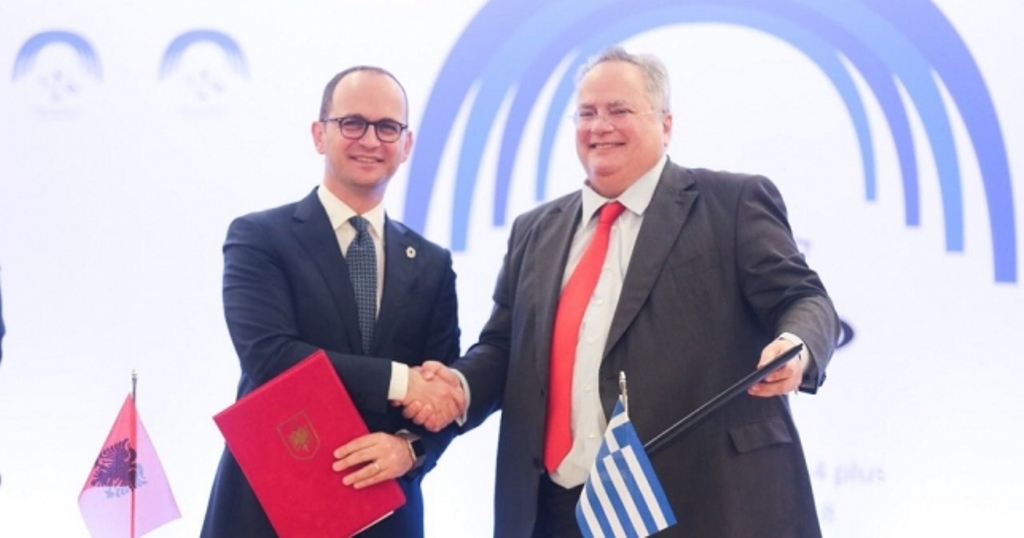 Today, Minister for Europe and Foreign Affairs, Ditmir Bushati and Greek Minister of Foreign Affairs, Nikos Kotzias signed the agreement on mutual recognition of driving licenses in Sounion, Greece.
Mutual recognition of driving licenses is a positive development as it will create greater ease of movement and increase communication between Albanian and Greek citizens. The agreement will significantly facilitate the lives of Albanian citizens living and working in Greece and at the same time of those who travel to the neighboring country and vice versa.
The agreement foresees that Albanian citizens with Albanian driving licences will no longer go through qualification and testing procedures to obtain a Greek driving license, which has a financial cost of 700 to 1000 euros for each driving license received in Greece. Citizens will be able to convert the Albanian driving licence into a Greek one, thus having the possibility to drive or be employed as drivers in Greece with equal rights with Greek citizens.
Mutual recognition of driving licenses is a tangible result of the bilateral issues package discussed in Crete and Korça by two foreign ministers and of long negotiations between our two countries' ministries of transport.
Following the signing of this agreement, the ministers reaffirmed their commitment to continue working to address other bilateral issues. /ibna/