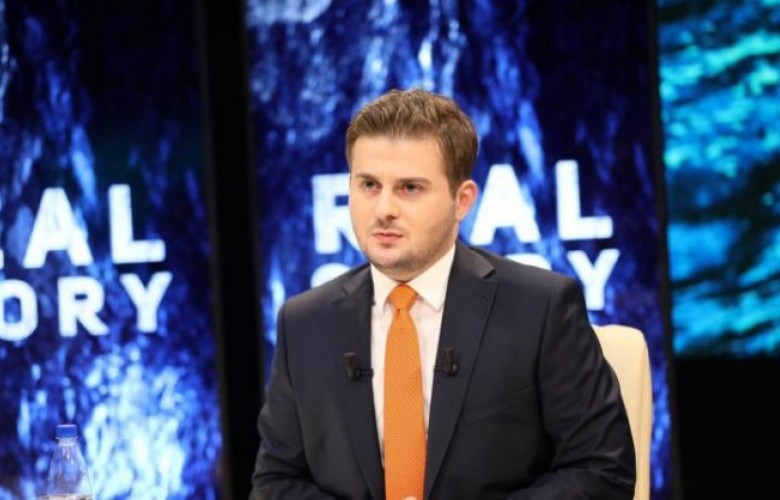 Albania's Deputy Foreign Minister for EU Integration, Gent Cakaj, said Tirana is obliged to stand with Kosovo now that its political leaders and former members of the Kosovo Liberation Army (KLA) are facing criminal charges.
"When the values ​​of the KLA are at stake, we must react as a nation and not as two countries. This is to defend the values ​​of the KLA, to clear their name. We now see that Kosovo is solely responsible. After 20 years, Serbia is no longer considered the attacker. And that has political consequences. "If the indictment is filed, the Kosovo Special Sections will not only remove some political representatives in Kosovo, but will leave a gap", he said.
The Kosovo-based Albanian Deputy Foreign Minister says the publication of the indictment against Kosovo President Hashim Thaci and PDK leader Kadri Veseli was politically motivated given the timing. The Special Prosecutor's Office (SPO) issued a press release on June 24 stating that its prosecutors have filed a lawsuit against Thaci and Veseli, which has not yet been confirmed by a judge as no trial has taken place. That same day, Thaci was on his way to Washington to attend a meeting with Serbian President Aleksandar Vucic, mediated by US Special Envoy for Dialogue Richard Grenell.
"We have good reason to believe that this was politically motivated for two reasons: firstly, the time when the press release was published two days before the White House meeting, and second, according to the statement, Thaci and Veseli allegedly have put their personal interests above those of the victims and sought to undermine the work of the Court. This kind of expression is used in an internal political conflict. But a court that is not the third does not have the right to intervene politically with such statements", Cakaj said./ibna