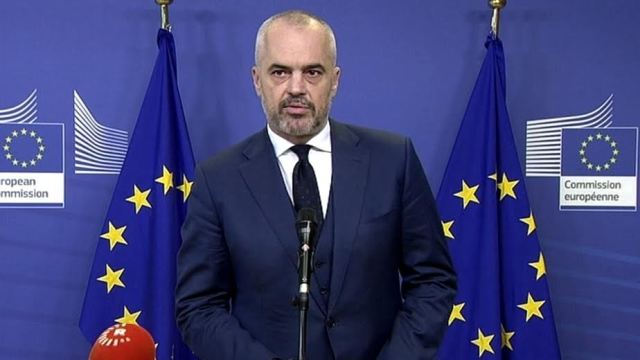 Tirana, 26 October 2015/Independent Balkan News Agency
Prime Minister Edi Rama travelled to Brussels on Sunday to participate in a meeting between all leaders from the Balkans and Southeast Europe, hosted by the President of the European Commissioner, Jean-Claude Juncker and German Chancellor Angela Merkel. The main topic of this summit was the refugee crisis.
The Albanian PM says that Albania has not been affected by the refugee crisis, but he says that winter may turn the country into a new route of passage for those fleeing war zones.
"Albania has not yet been affected. With the advent of winter, there's a possibility for a new diverted route toward Albania".
Mr. Rama says that there must be a regional and European coordination for the refugee crisis and adds that Albania will also plays its role it.
"There's a necessity to coordinate on a regional and European level, as far as the refugee crisis is concerned. Without any doubt, Albania too has its role in this delicate and important moment for what we are and for what we will be together tomorrow, Europeans", the Albanian PM said. /ibna/