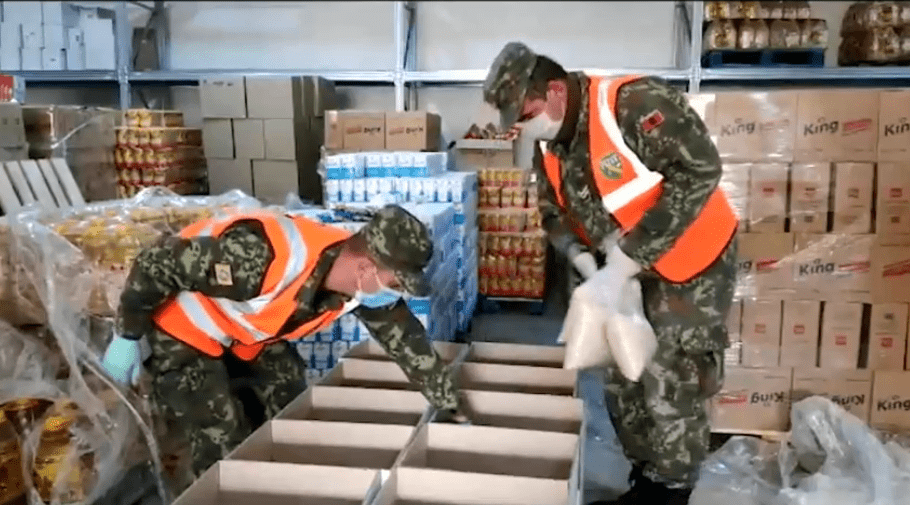 12,749 additional families were served with food aid and 1,328 with medicines, as part of an ongoing humanitarian operation to assist lonely retirees and families in need.
This was announced by Albanian Prime Minister Edi Rama on Friday, who urged citizens to have confidence and patience.
Government structures help all lonely pensioners or families in need who are quarantined due to the measures imposed to battle COVID-19.
Food packages are still distributed throughout the country by local groups and the military.
The Albanian Ministry of Defence, in co-operation with the Ministry of the Interior and local units, is carrying out humanitarian operations to help disadvantaged families, pensioners and families are homeless after the November 26 earthquake.
Defence Minister Olta Xhaçka said there are more than 60,000 families so far who are being supported with food aid, adding that we will all succeed together, referring to the global crisis caused by the coronavirus epidemic.
Humanitarian actions in Librazhd are ongoing
Humanitarian actions are ongoing throughout the municipality of Librazhd, where local organisations are helping retirees who stay by themselves and families in need.
The leader of the Socialist Party's caucus, Taulant Balla, assured that no one would be left without vital help.
"Humanitarian action continues at every door of every family in need. No one will be left without vital help until the end", Balla said.
Following measures to restrict movement to curb the spread of COVID-19, local organisations in Librazhd have taken up action to assist lonely citizens and families in need with food and medical supplies./ibna