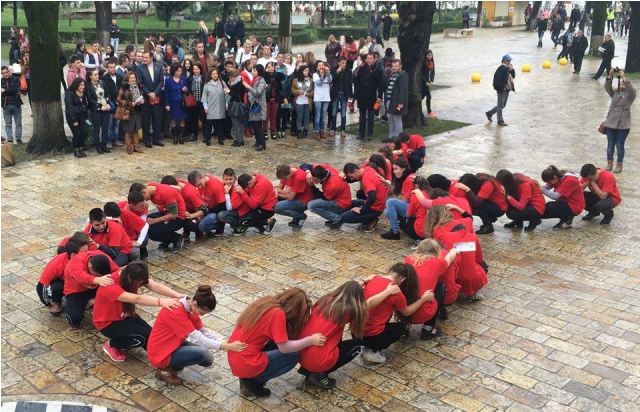 Tirana, 1 December 2015/Independent Balkan News Agency
In Albania, the number of deaths caused by HIV remains worrying. At least 87 people, mainly females and males of a young age, have been diagnosed in Albania this year with the HIV virus. This takes the total number of patients affected by HIV to 870 since the 90s.
In 22 years since the emergence of the very first case in Albania, 161 people have died of this infection, while nine have died in the past year alone. The largest number of deaths is occupied by men.
Unofficially, IBNA learned from the Institute of Public Health that there are in total 40 children affected by HIV.
If a decade ago, the majority of HIV cases were imported from abroad, according to experts, in the recent years, this ratio has reversed and HIV is circulating in Albania.
HIV/AIDS remains one of the biggest challenges of public health on a global level, because its treatment still remains mission impossible.
World Health Organization says that the world will be ready to put an end to AIDS in 2030, following the progress that doctors may make in the fulkl treatment of this virus through anti retroviral therapy.
Throughout the world, 1 December is known as the International Day of AIDS. On this day, people all around the world are encouraged to join fight against HIV.
This virus continues to be a major problem for public health. Last year, 1,2 million people died of AIDS related illnesses in different countries of the world.
The majority of people affected by AIDS live in countries with low and average incomes. /ibna/
Photo: In Shkoder for the World Day of awareness against HIV/AIDS