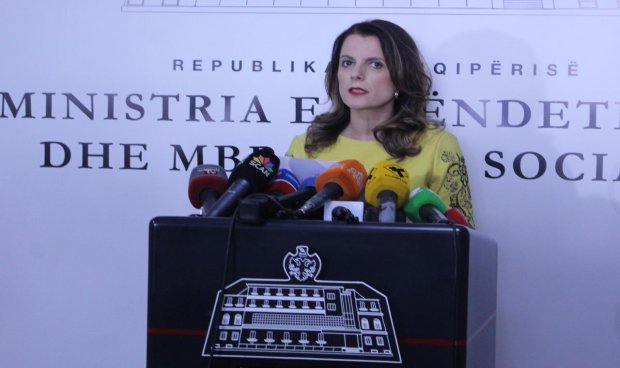 Briefing on the current situation of COVID-19 in Albania, Head of the Department of Epidemiology at PHI Eugena Tomini informed that the tracking process was ongoing in order to identify new cases and spot the contacts of the confirmed coronavirus vectors.
In the last 24 hours 46 suspicious samples have been tested, of which 6 new cases of COVID-19 have been confirmed.
5 cases were recorded in Tirana, where the patients came in contact with confirmed cases, while one patient is from Fier and also came in contact with another confirmed patient.
So far, 778 suspected cases have been tested and 76 came back positive, Tomini said.
Of the total confirmed cases, 59% are male and 41% are female. The geographical distribution of positive cases is as follows: Tirana 55, Durrës 5, Lushnje 2, Elbasan 2, Fier 8, Rrogozhinë 2, Kavajë 2.
So far, two deaths have been recorded with 37 patients hospitalized; 4 of them are in intensive care, in stable clinical condition, Tomini noted. /ibna