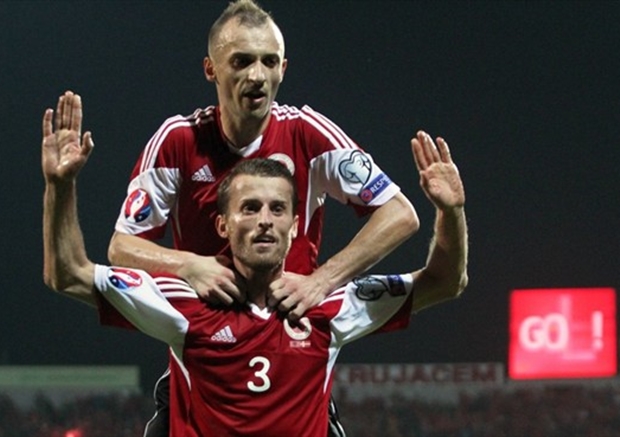 Tirana, 4 June 2015/Independent Balkan News Agency
Albanian national football side has gone up to the 51st position in the latest FIFA ranking.
On the ranking published by FIFA on Thursday, the red and blacks have gained 6 positions compared to last month, when they were on 57th position.
The team led by the Italian coach Gianni De Biasi now has 624 points, although no matches were played in the month of May.
In this ranking the red and blacks left behind teams such as Japan, Mali, Panama and Egypt.
Turkey too is ranked lower than Albania.
As far as other teams of Group "I" of the Euro 2016 qualifiers are concerned Portugal is on the seventh position, Denmark on the 29th, while Serbia is on the 45th position, after losing a place.
Armenia, which Albania defeated 2-1 on 29 March, has lost 7 positions, ranking 85th.
On the FIFA 10 best teams, the only important change is the fact that Belgium has overtaken Argentina on the second place, while France, which is positioned ninth, gained two places, taking Switzerland out of the top ten.
FIFA's ranking is led by Germany, the current World Champion. /ibna/