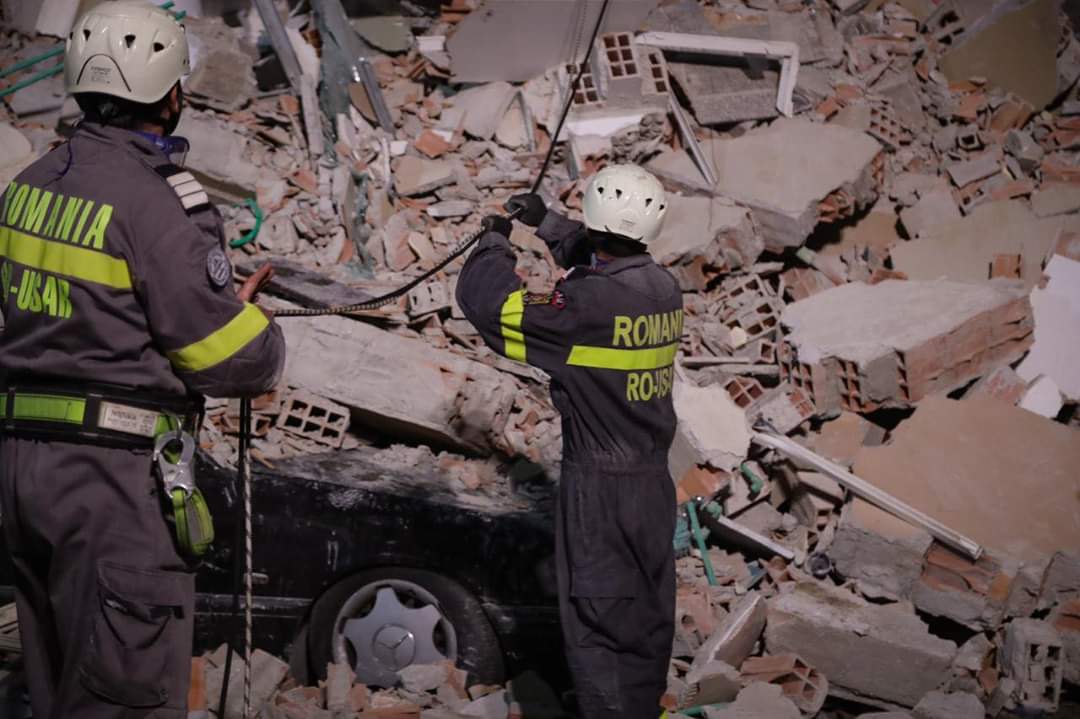 The number of the victims of the 6.4 magnitude earthquake in Albania, which hit the country on November 26, 2019, has reached 48. Durres mourns 25 casualties, Thumana 23 and Laç 1, according to an official announcement.
At an extraordinary cabinet meeting, Prime Minister Edi Rama said that "in the Durres area there are 1,260 guests, 625 of which are in hotels, 360 in indoor gyms and the rest in tents and relatives".
The prime minister also said there were about 500 people in tent camps in Thumana and authorities have begun moving them from the camps to hotels in Shengjin.
"So far 16 families with 64 people have been moved, but as we discussed today, the tents in both Lac and Thumana will be removed and all residents will be moved to hotels", Rama said.
In Berat 250 people are accommodated, in Elbasan 209, while there are 3480 homeless people in the Tirana area, of whom about a thousand are housed in 5 reception centers and the rest in tents and relatives, according to the Albanian Prime Minister"./ibna