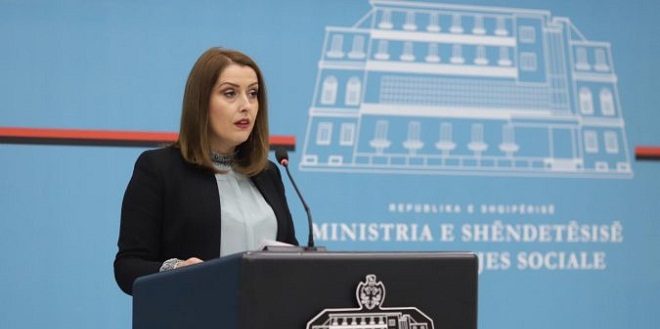 On Monday morning, a 43-year-old COVID-19 patient hospitalized at the Hospital for Infectious Diseases in intensive care lost the battle with the virus, according to a statement from the Health Ministry, raising the death toll in Albania to four.
The 43-year-old patient from Kavaja suffered a deterioration in his health and was put on breathing machine, but did not make it despite doctors' efforts. The man reportedly had no underlying illness, other than obesity.
Earlier, Albanian Health Minister Ogerta Manastirliu expressed her condolences to the family of a 71-year-old who died on Sunday night, becoming the third victim of the coronavirus pandemic.
"Our doctors did their best in this fight for life, but the complications caused by a series of illnesses made it impossible to keep the 71-year-old patient to life. Any loss of life these days, except for the pain it brings to the family and to us, should serve as a reminder to us all: Stay home, do not let the virus infect and endanger the lives of our loved ones!", noted the Minister of Health.
"I want to reiterate the call to citizens: Implementation of hygiene measures. Implementation of social distance measures. Don't get out of the houses. You save lives that way! Without your help, doctors can't do it! This is a war with a ruthless enemy, so we fight by staying at a distance, but more united than ever in our hearts and minds", Manastirliu concluded./ibna