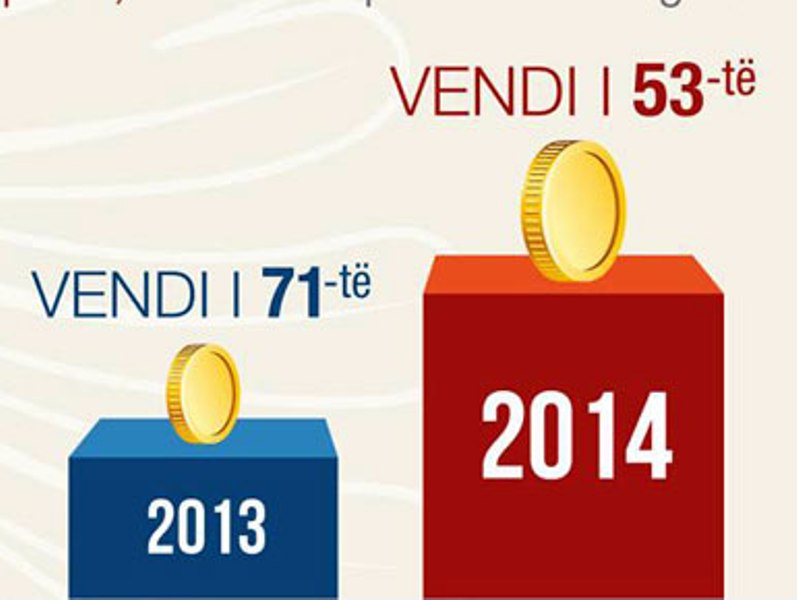 Tirana, June 27, 2014/Independent Balkan News Agency
Albania has improved its ranking for 2014 by going up 18 places as far as the business climate is concerned in the ranking of countries where entrepreneurs must invest in 2014.
Based on the basic index of 'Foreign Policy', Albania has improved its positioning by moving up to the 53rd place. Compared to a year ago, when it was ranked 71st , Albania has moved up 18 places.
The list has 112 countries and Albania has left behind countries such as Greece, Serbia, Bosnia and Herzegovina and other countries.
The ranking is based on 8 factors which have to do with the business climate that these countries offer and security of investments.
They are: economic growth, financial stability, physical security, corruption, dependence on the government, cooperation with local partners, control over capital and currency exchange rate.
Following the publication of the report, prime minister Edi Rama says that clear signs of the improvement of the situation are coming. "In little less than 300 days, we have given the right messages and signals, but this is only the start and we must not forget this", says he.
Two days ago, the Steering Committee of the Bank of Albania declared that the economy is gradually growing during the year, doing slightly better in the second half. Nevertheless, the increase of aggregate demand will remain under the potential of economy even during 2014, thus defining a gradual turn of inflation toward the objective. The Steering Committee decided to keep the base interest rate unchanged at 2.50%.
Governor of the central bank, Ardian Fullani says that annual inflation saw a slight fall at the end of May.
According to Fullani, the data on the month of June indicate that consumption and investments haven't changes, while budgetary expenses were 7.5% lower than a year ago.
Exports in April went up by 10%, while lending for the private sector in the same month was 2.4% lower than a year ago. /ibna/