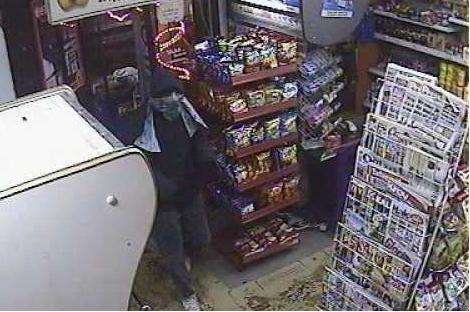 By Adnan Prekić – Podgorica
In recent days the montenegrin public has been troubled by a series of armed robberies in the capital Podgorica. There were a number of assaults in which the employees who have been targeted by thieves, were injured. The police have no official confirmation that some of these robberies have been solved. In the last two nights alone, in Podgorica, dozens of thefts took place, while and in recent days the number goes up to twenty robberies.
Under gun threat, the robbers looted several stores and gas stations. From the employees of those facilities, robbers usually steal a few hundred euros. The most serious attack occurred during a robbery of a drugstore, when a robber with a pistol hit the employee and caused her severe injuries. The police managed to solve several cases, but for the majority of the attacks the perpetrators remain unknown.
These series of robberies have opened a public debate about whether the security situation in the country is alarming? The opposition political party "Movement for Change" claims that the safety of the citizens is threatened , and they blame the government of Montenegro for that.
The security system, said the leader of the Movement, Medojević, is caught in a metastasis of corruption and crime. Such a situation completely undermines the ability of these agencies to ensure the peace and security of the citizens, says Medojević.
The ruling Democratic Party of Socialists claim that there is no reason for concern. The representative of the party, Obrad Stanišić, says that whether or not the safety of the citizens is at risk should not be based on individual cases.
"I think that the security situation in the country is stable and that the competent authorities should fight against these phenomena, which have increased over the past few days," said Stanišić.
The Council for Civilian Oversight of Police, said that the montenegrin society should ponder why there is an increase in the number of serious crimes, primarily theft.
That is a question for sociologists, criminologists, lawyers and criminology. Policing must be more efficient and with concrete results, it was announced from the Council for Civilian Oversight of Police.
Lawyers estimate that the problem is the lack of a strict penal policy and the large number of criminals who, after serving a prison sentence, commit the same offenses. The majority of the criminals are sentenced to two to three years in prison, which is the legal minimum.