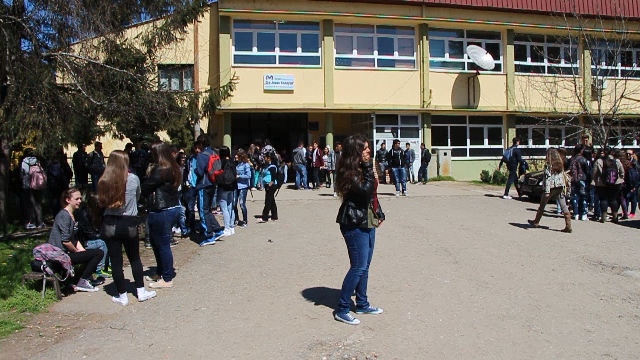 Skopje, 18 October 2016/Independent Balkan News Agency
By Naser Pajaziti
Number of students in the schools of FYROM is registering a dramatic fall. According to the Center for Civil Communication, in the academic year 2006-2007, FYROM had 231.497 students in eight grade schools, while 10 years later, this number is 185.992. According to these figures, the number of students a decade later has fallen by 45 thousand students.
Center for Civil Communication says that the factors that have an impact on the drop of the number of students relate to the low birth rate and emigration.
Jasir Asani from the Student Union, says that many families along with their children are leaving the country on a daily basis.
"Financial problems oblige a student to leave his family and travel abroad in order to guarantee at least one source of income for his family", Jasiri says.
Ministry of Education admits that there's a drop in the number of students in the schools of the country and this is reflected in every commune. Safet Neziri, advisor of the Minister of Education says that the biggest drop is identified among the biggest community.
According to the Center for Civil Communication, for 10 years in a row, there has been a drop in the number of students for the communes of Struga, Veles, Gostivar, Tetovo, Diber, Karbinci and Likova, but there has been an increase in the Center Commune in Skopje by 1,74% and in Vevcani by 11%. /balkaneu.com/