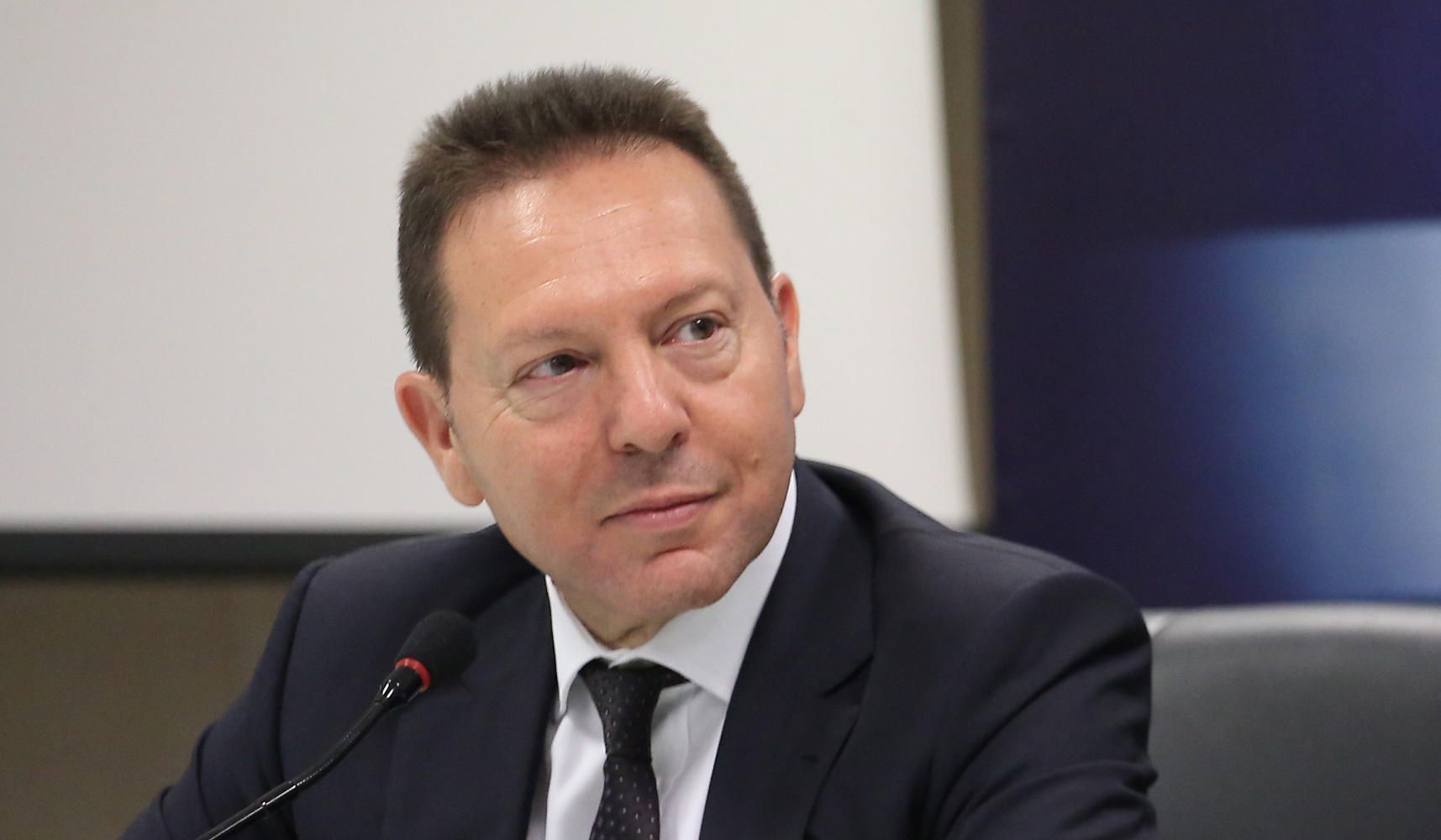 The Governor of the Bank of Greece, Yiannis Stournaras characterized the target for a primary surplus of 3.5% for this year as "unattainable". Speaking at an investment conference, Mr. Stournaras estimated that Greece will achieve a primary surplus of 2.9% of GDP this year against the target of 3.5% of GDP, while stressing that high primary surpluses burden the growth of the economy.
He said, "the budget outcomes of the general government, from a deficit of 15.1% of GDP in 2009, recorded, for the third consecutive year, a surplus of 2018 (1.1% of GDP). The primary balance as a percentage of GDP (i.e. the balance of the general government excluding interest expenses) has improved by more than 14 percentage points since 2009 (then it was a deficit of 10.1% of GDP), and records a surplus over the last three years. In 2018, the primary balance (in terms of enhanced supervision) stood at 4.3% of GDP against a target of 3.5% of GDP. For 2019, the forecast of the Bank of Greece with the data available so far is a primary surplus of 2.9% of GDP against a target of 3.5% of GDP."
At the same time, Mr Stournaras called for the targets for primary surplus to be reduced until 2022, as well as tax rates.
Dangers
Despite the progress made so far, the Greek economy continues to face major challenges and problems that have been bequeathed by the long-running economic crisis, Mr. Stournaras said. In particular, he referred to the following challenges:
– The very high stock of non-performing loans on banks' balance sheets reduces the ability of the banking system to provide credit to healthy business initiatives.
– The very high public debt creates uncertainty about the country's ability to serve it over the long term.
– The maintenance of large primary surpluses over a prolonged period (e.g. 3.5% of GDP until 2022) has a negative impact on GDP growth.
-The negative net international investment position of Greece and the negative current account balance.
– The high long-term unemployment rates create inequalities, jeopardizing social cohesion and increasing the risk of depreciating human capital.
-The ageing of the population, coupled with the migration of skilled workforce during the crisis.
-The slow digital transformation of the economy.
-Globalization, digitization, demographic changes and climate change are affecting the way in which all countries, including Greece, operate.
– Court judgments, which may have a significant impact on fiscal developments.
– Investments remain at a very low level, resulting in a shrinking of capital stock of the economy, and the business environment is still not considered friendly enough for private investments./ibna