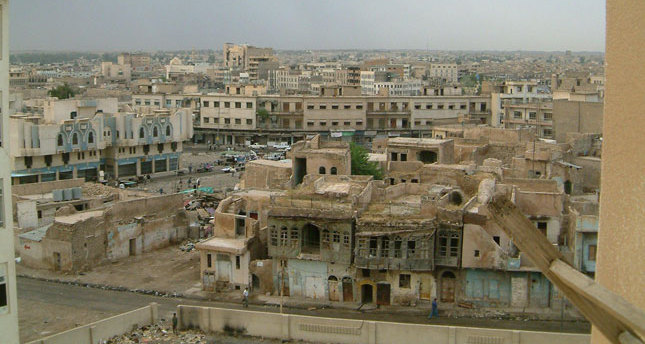 They are holding 80 Turkish citizens hostages
There are fears for terrorist attacks
By Manolis Kostidis – Ankara
The special forces units of the Turkish armed forces at the border with Iraq have been put on high alert after the invasion of Islamist militants in the consulate of Turkey in Mosul.
Ankara has called the NATO members to an extraordinary meeting to  discuss the situation in Iraq.
According to the turkish Ministry of Foreign Affairs, militants of the organization "Islamic State" in Iraq and Levant are holding 80 Turkish citizens hostages, whom they caught in two separate attacks in Mosul in northern Iraq.
The ministry says that 49 Turkish citizens are being held hostage after the capture of the turkish consulate in Mosul. The other 31 are truck drivers who were kidnapped last Tuesday from a filling station in the same city. Among the hostages is the Turkish consul Ozturk Yilmaz.
There was an emergency meeting this afternoon in Ankara under the chairmanship of Abdullah Gul, with Recep Tayyip Erdogan, the commander of MIT Hakan Fidan, chief of the Armed Forces Necdet Ozel all attending in order to consider all possibilities of the crisis. Before the meeting, Erdogan spoke on the phone with U.S. Vice President Joe Biden.
The Turkish Foreign Minister, Ahmet Davutoglu, who is in the U.S., threatened that "Turkey will retaliate if the rebels harm any of the Turks hostage; No one should test the force of Turkey". Davutoglu had a telephone conversation with his U.S. counterpart John Kerry.
According to the latest information, on the extraordinary meeting of the NATO members, Turkey's "informed" the members on the latest developments without seeking some kind of help.
Turkey in high alert – Fears for terrorist attacks
In Turkey security measures in major cities have increased, as there are fears for a terrorist attack by the Islamic organization IKIL within the country, since the border with Syria and Iraq are considered unsafe. Already in recent months truck filled with weapons were passing from Turkey into Syria to assist the rebels who fought against Assad. Many of these weapons, however, passed into the hands of members of IKIL, for which the U.S. had warned Ankara many times.
"Turkey finds itself in a strange situation. At this stage, in order to not come against radical Islamists in its frontier it must find channels of communication with the Prime Minister of Iraq Maliki, who it was opposing. Similarly, it must form an alliance with the Kurds in Northern Iraq. These developments will determine the future of the Kurdish matter", writes Murad Gietkin in the newspaper Radikal.
In Mosul, which has hundreds of oil wells, there is a significant population of Turkmens, who Turkey considers as co-nationals. This city is the "wishful thinking" of many Turkish nationalists who believe Kemal Ataturk's decision in 1925 to hand over this city to British administration was a mistake.