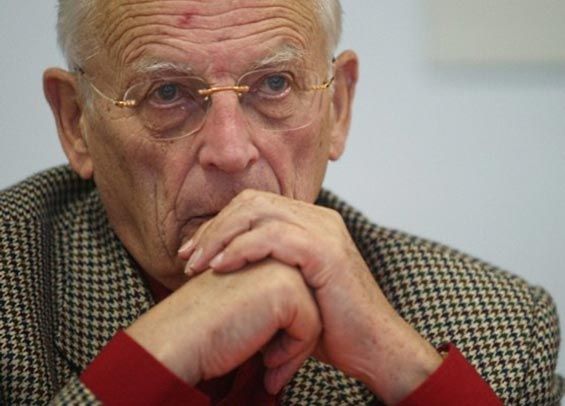 Ankara, August 18, 2015/ Independent Balkan News Agency
"Turkey is the one that should be in the EU today, not Greece "
By Manolis Kostidis
The famous French sociologist Alain Touraine spoke to the Turkish newspaper Haberturk on various issues, among which the developments in the Greek economy.
In his interview, Touraine argues that since its establishment "there is no Greek state. How can there be a state, when there is no land register in this country. They don't have an independent statistical Authority. How will they build their economy on such foundations?"
He says that all the wealthy Greeks have their money abroad and claims that the country's Constitution says that the church and shipowners will not pay taxes.
"Greece has no national consciousness in the notion of a State. They live in the capitalist system, but they retire at 53, while in France at 68", he states.
Touraine says that many Greeks blame Angela Merkel for the economic situation of their country, but he points out that "in 2010 there was a major global economic crisis. Four countries at the time were in critical condition. Spain, Greece, Portugal and Ireland. Now, however,  Ireland is doing well, Spain shows growth of 3%, Portugal evenl better than Spain. During this time Greece took (pp. borrowed) EUR 250 billion and then another EUR 85 billion. We are talking about a country with a population of EUR 10 million. The crisis was the same, international agencies have handled those countries in the same way and three of them came out of the crisis".
He continues saying that Greece joined the EU when Valery Giscard d'Estaing had said sharply that "we can't leave Plato outside Europe". But the one who joined was not Plato. The Greeks at the time presented themselves as founders of democracy and blackmailed the EU. But this is the title of an era 2500 years ago".
The French sociologist in the interview with the Turkish newspaper argues that "Turkey today is more modern than Greece. By today's standards, Turkey is the one that should be in the EU and not Greece".