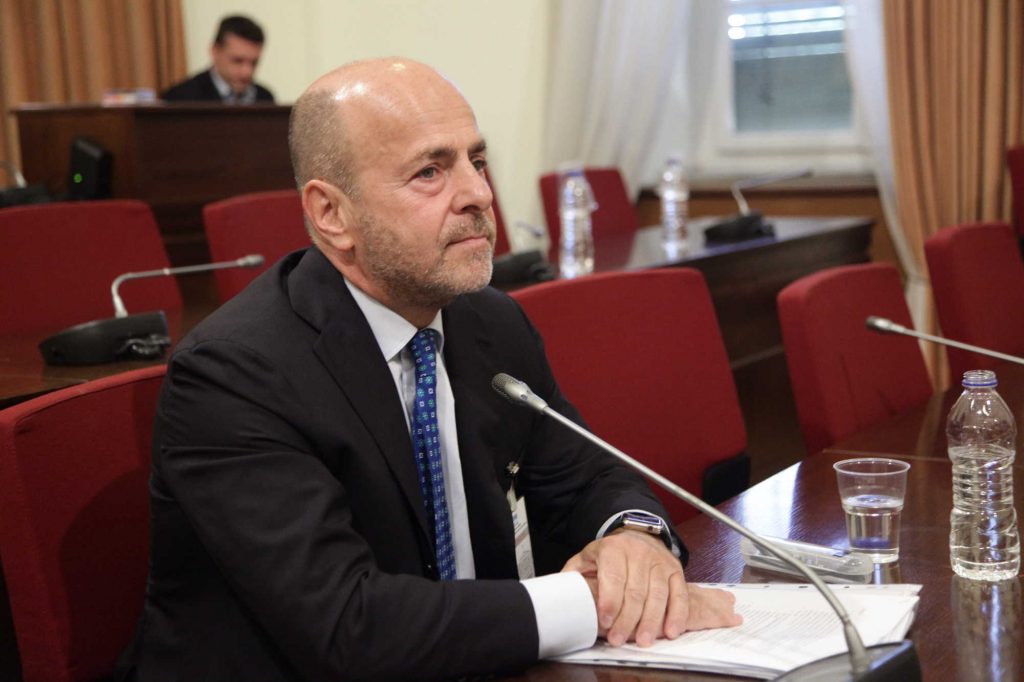 Athens, July 28, 2016/Independent Balkan News Agency
By Spiros Sideris
To the admission that the banks and the state funded television stations in Greece "beyond reason" proceeded the owner of SKAI television, Giannis Alafouzos as part of his testimony to the Committee of the House investigating the loans granted to media and political parties.
"The banks and the Greek state funded beyond our competitors beyond logic, to dominate the television field", Alafouzos said at the House Committee. He complained, in fact, that the rest of the channels do not pay their installments but only interest, and in this way receive bank updates.
Sensation caused the admission of Alafouzos that channel owners do not aim at profit as all other enterprises of the country. "The media is not the most typical profit business. They do not have profitability as their sole purpose", he said and claimed that the aim of the involvement of entrepreneurs is to" provide services to the community" and to "give satisfaction from a creative side".
Alafouzos presented, however, facts on the lending of SKAI, which according to Syriza rapporteur Spiros Lappas came in contrast to the ones submitted by the Governors of Banks. Specifically, Alafouzos reported that SKAI has loan balances amounting to EUR 19 million. However, when Lappas argued that the total of SKAI's debt reaches EUR 47 million, Alafouzos revealed that he received an individual loan of EUR 7 mln, which he put in SKAI. He also reported that he has received a loan of EUR 5 million the company that produces the program of OTE sports broadcasts, that there is a prepayment of EUR 4 million for OPAP's contract for the production of the lottery program. He also stressed that there is a loan of EUR 3 million for the radio station Melodia.
Regarding redundancies, which Alafouzos stressed that they never happened in his companies in the media, the "Newspaper of Journalists" says that on July 31 there were at least 15 dismissals from SKAI television, the radio stations "Red" and "Melodia".