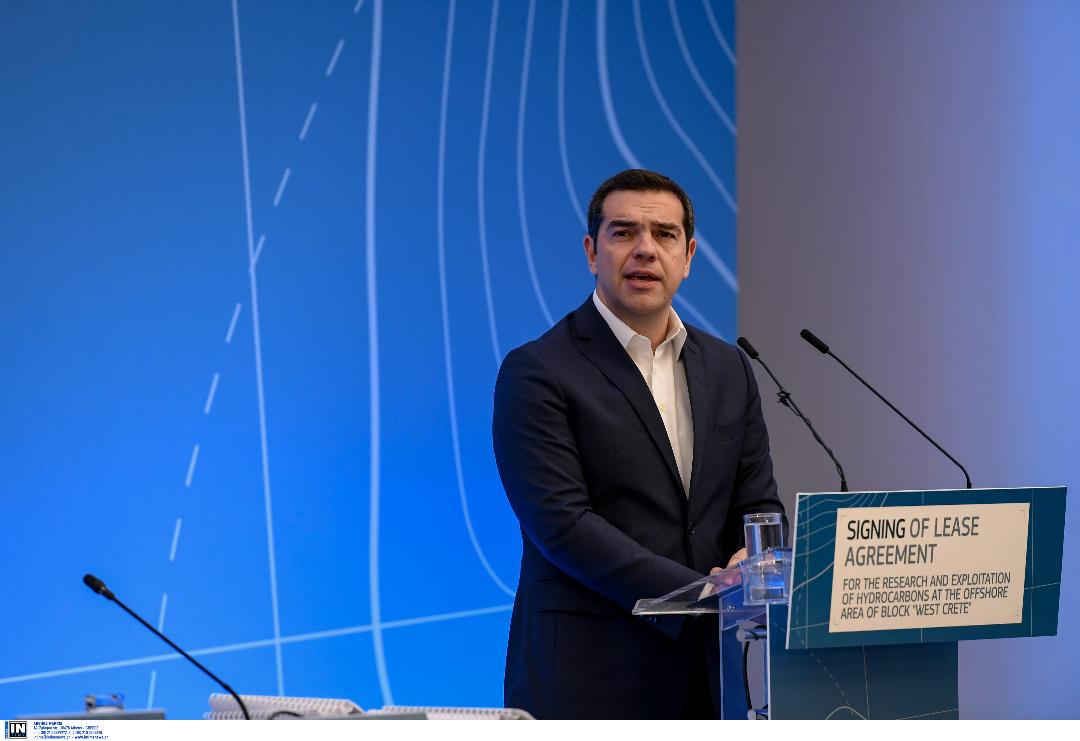 In the presence of the Greek Prime Minister, the contracts for the exploration and exploitation of hydrocarbons in the maritime regions west and south-west of Crete have been signed today.
The American company Exxon Mobil, French Total and Hellenic Petroleum, in the presence of Ambassadors of both countries and Greek Environment and Energy Minister, Giorgos Stathakis, have signed the agreement.
"In addition to an energy hub, Greece is transforming into an energy production country," Al. Tsipras stated in his speech. As he said, the signing of the contract is the culmination of a multi-annual effort and planning, the implementation of which gives another horizon and weight to Greece's already enhanced geopolitical role.
"Greece is making a decisive step in making use of its mineral wealth," he said, pointing out however that a prerequisite for the investigation for hydrocarbons, "but also a factor for peace and cooperation in the region, is that the logic of dialogue, of cooperation and of respect for international law prevails".
As he said, with an eye towards Ankara, "we are not acting in order to impress, but we are proceeding in a coordinated manner, in order to give a perspective of economic prosperity and energy security to our people. And always in /.];compliance with International Law".
According to the contract, the research period will last 8 years (with the possibility of an extension), during which the conduction of seismic and geochemical surveys and a drilling at a depth of 4,000 meters are mandatory./ibna