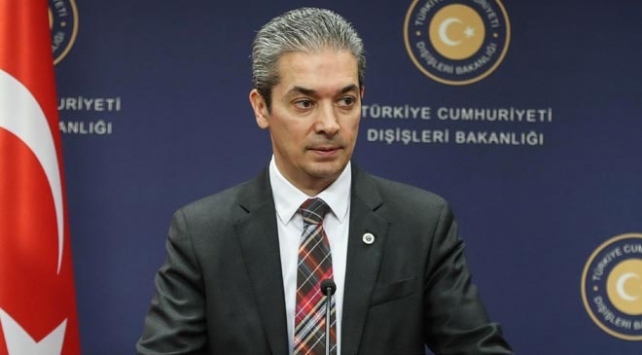 The Turkish Ministry of Foreign Affairs has responded with a harsh statement to the claims the Greek Prime Minister  made on Friday from Thessaloniki, while speaking at the International Conference organized by the Pontic Federation of Greece on the occasion of the 100th anniversary of the Greek Genocide.
The statement of the Turkish Foreign Ministry notes:
In his speech in Athens on December 6-8, 2019, on the occasion of what was called the 6th International Conference on the Crime of Genocide, the Prime Minister of Greece, Kyriakos Mitsotakis, used unfounded, false slanderous, hostile allegations against our history.
The Greek leadership, which cannot get over the fact that it fell in the Aegean during the War of our Independence, should take a look at the conditions of the Lausanne Treaty, which provide for Greece to compensate the Turks for the slaughter and atrocities they committed.
The Allied Investigations Committee found the war crimes committed by the Greek Army during the invasion of Anatolia. We call on the Greek leadership to follow in the footsteps of the Greek Prime Minister Venizelos, who nominated for the Nobel Peace Prize the great leader Ataturk, founder of the Republic of Turkey, to leave aside its of-wild-imagination ideology and adopt the principles of friendship and good neighborliness. /ibna