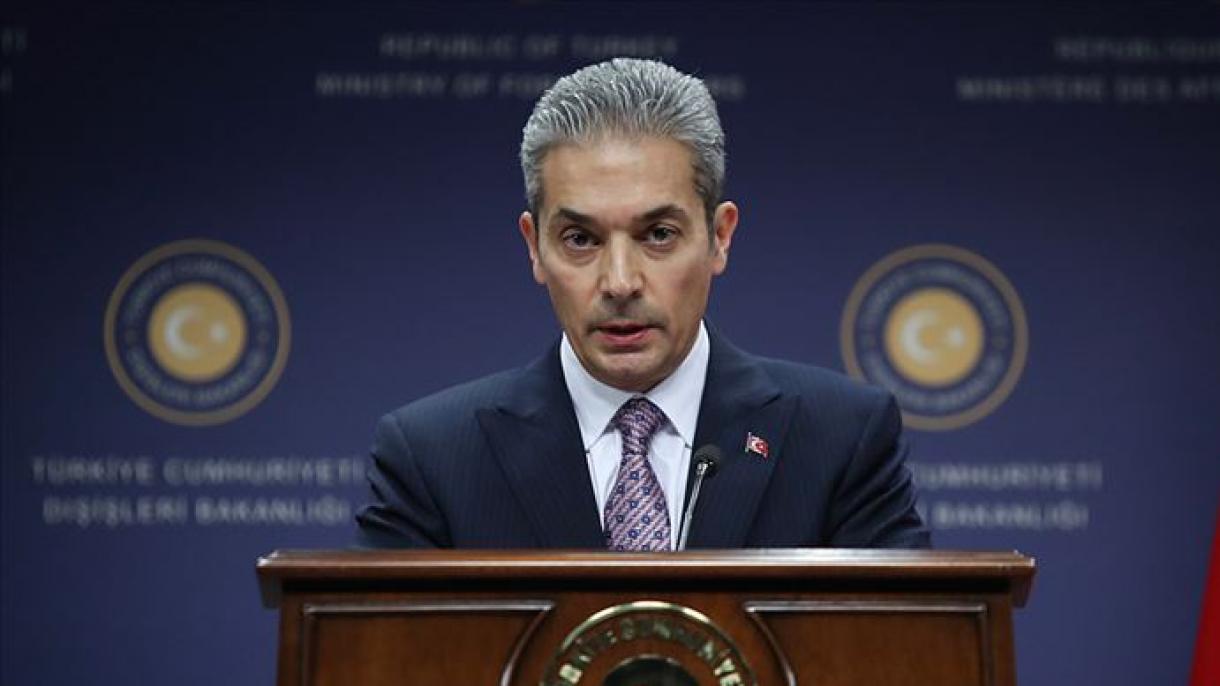 A solution in Cyprus is possible only if formed on the basis of the will of both peoples of the Island, said Turkish Foreign Ministry Spokesman Hami Aksoy.
"The European Union, which has made a habit of ignoring the existence and rights of the Turkish Cypriots, now has the audacity to reject the will of the Turkish Cypriot people for a solution", said Foreign Ministry spokesman Hami Aksoy.
Asked about the statement on the Cyprus issue by EU High Representative for Foreign Affairs and Security Policy Josep Borrell, Aksoy stressed that the components of the Cyprus issue are known.
"A just, permanent and viable solution is possible only if formed on the basis of the will of the two peoples who co-habit the Island", the Turkish Foreign Ministry spokesman underlined.
Borrell's views on the fenced town of Maras (Famagusta) and the resolution of the Cyprus issue once again revealed how disconnected the Union is from the realities of the Island, Aksoy argued.
"One cannot expected from the EU to contribute to the solution, after failing to mention the Turkish Cypriot people in all of its statements, rewarding the "Roman Administration of Southern Cyprus" (s.s. Republic of Cyprus) with accession even though it rejected the 2004 UN settlement plan, and after failing to fulfill any of the promises made to the Turkish Cypriots", the spokesman notes.
"The bi-communal, bi-zonal federal solution model has been tested for more than 50 years in Cyprus and has yielded no results because the 'Roman' side does not consider the Turkish Cypriot people an equal partner and does not want to share power and prosperity", Aksoy claimed. "If the EU wants to contribute to resolving the Cyprus issue, it must first take into account the existence and will of the Turkish Cypriot people and fulfill the commitments it made in 2004", Hami Aksoy concluded. /ibna