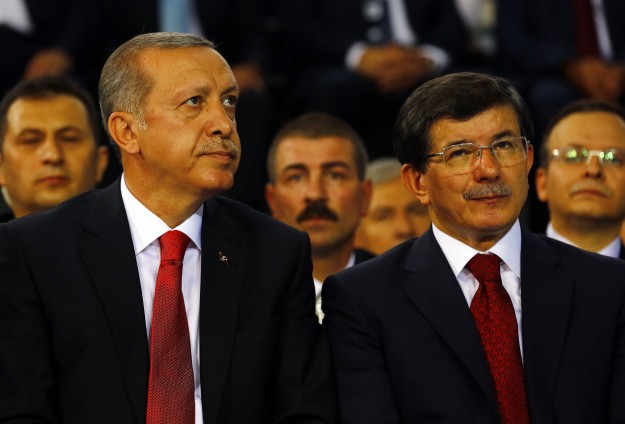 Ankara, April 16, 2015/ Independent Balkan News Agency
By Manolis Kostidis
Turkish President Recep Tayyip Erdogan and Prime Minister Ahmet Davutoglu, are frustrated by the results of recent polls, which show a reduction of the power of the ruling AKP. If these results are verified, it will make Erdogan's goal for a change in the Constitution and the increase of the executive powers of the country's president after the parliamentary elections of June 7, impossible.
Two survey companies, Anar and Genar give to the AKP 43.7%, to the CHP 25.3% and 17.6% to the nationalist MHP. Crucial is the role of the pro-Kurdish HDP, to which the poll gives 10.4% and exceeds the limit of 10% needed to get in parliament, thus "stealing" almost 55-60 seats from the AKP. In this case, the AKP will have a narrow majority in the Turkish parliament with 280-290 seats, while for constitutional reforms 376 votes are needed. Erdogan has set a target of 400 MPs who all now admit that it is impossible. In the parliamentary elections of 2011 the AKP had received 49.9% of the vote.
A poll by Metropol shows that 60% of the Turkish citizens say that they do not wish to grant additional powers to Erdogan.
In another matter, the wrath of Ankara causes the adoption by the European Parliament of the resolution that recognises the Armenian Genocide and advises the countries of Europe to do the same. Earlier, Erdogan had said he is indifferent to whatever decision will be taken by saying that "whatever decision they take, it will get in from one ear and out the other".
The Turkish Foreign Ministry described the decision as "ridiculous" and claimed that it repeats the propaganda of the Armenians.