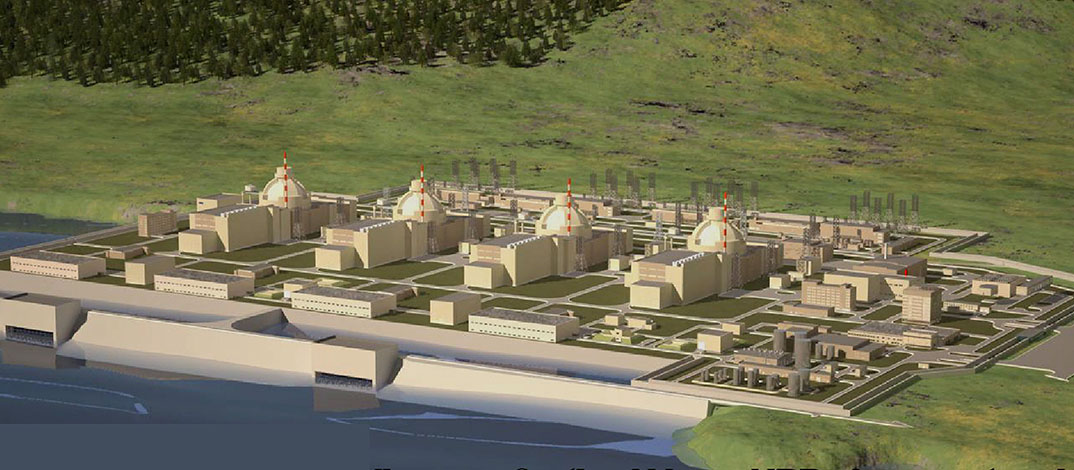 The Akkuyu Nuclear Power Plant (NPP) will be Turkey's first such plant.
It's groundbreaking ceremony will take place on Tuesday at the southern province of Mersin on the Mediterranean coast on Tuesday.
"Akkuyu plant will produce 35 billion kilowatts of electricity at full capacity, enough to cover over 10% of Turkey's needs. The Akkuyu NPP will be built by Russian State Nuclear Energy Agency Rosatom and will compose of four units each with a capacity of 1,200 megawatts. In the first phase of construction, two units are planned with a capacity of 2,400 megawatts", Anadolu reports.
The total cost of the work will be $20 billion and it's working life 8,000 hours per year.
As for the first reactor, it will be operational by 2023 while the whole plant is expected to be totally ready by 2025.
If 35-40% of the plant's construction is undertaken by Turkish companies economists believe the move will add value to state economy by about $6-$8 billion.
Thousands of people will be employed thanks to the plant's creation and as Anadolu reads, "
248 Turkish students were educated in Russia to work at the plant. Thirty-five of these students graduated last month after 6.5 years of education.
An intergovernmental agreement for Akkuyu was signed between Russia and Turkey in 2010."… / IBNA