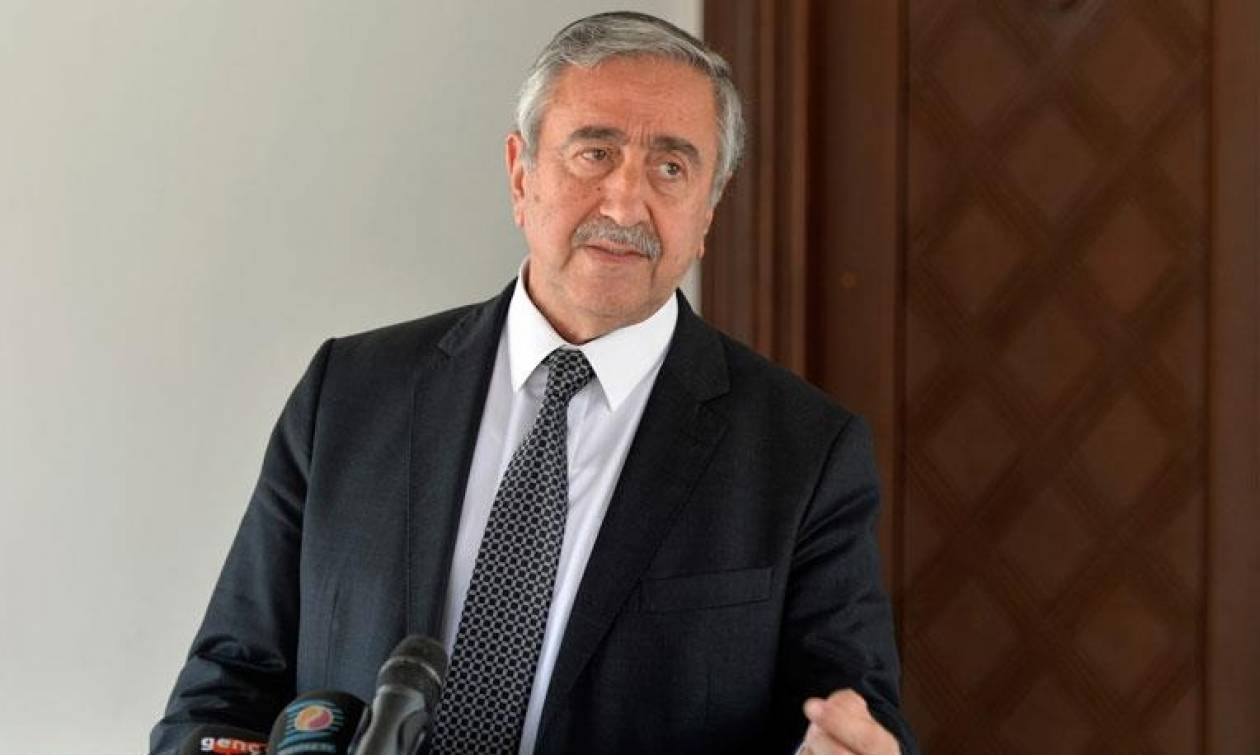 We haven't heard anything new, the Cypriot government's reaction to the T/C leader's interview
By Michalis Michael
One positive vote is the minimum and we can't accept anything less, it was the main message of the interview given by Mustafa Akinci to the Cypriot newspaper "Kathimerini". As he pointed out, if the Greek Cypriot side insists on its positions on the issue, he foresees difficulties even in agreeing on the terms of reference.
This statement is made at a time when everyone in Nicosia is waiting for UN envoy Jane Lute for her next visit on the island after her new round of contacts with the guarantor powers.
The Turkish Cypriot leader also stressed that effective participation and therefore a positive vote had been accepted, and that Cypriot President Nicos Anastasiades had also mentioned it in Crans-Montana.
"Without the principle of effective participation, decisions will be taken by a simple majority of the G/C side and this will mark a single state, not a federation. I am of the opinion that the position of the G/C leadership, which initially accepted the one positive vote, which then rejected, is wrong. The fact that one positive vote was agreed and an agreement was reached on this issue was clarified by Mr Anastasiades himself in his speech at the beginning of the Crans-Montana conference. This agreement was subsequently withdrawn by the Greek Cypriot side, which is now an obstacle to progress on the terms of reference. Because, I repeat, political equality is a parameter of the UN", he said.
Negotiations did not collapse due to the guarantees
At another point in his interview, Mustafa Akinci says the negotiations in Crans-Montana, Switzerland, have not collapsed due to guarantees and security, and again throws the ball of responsibility for the future on the G/C side.
"It would not be a realistic approach to claim that the Crans-Montana conference collapsed because of the issue of security and guarantees. On the issue of security and guarantees, the perpetuation or not of the big gap depends on the attitude of the Greek Cypriot side", he said.
He reiterated that Turkey would have shown flexibility on the issue of guarantees, without mentioning a timetable for the withdrawal of troops from Cyprus, "alongside the steps that the Greek Cypriot side would take regarding the rights of T/C".
Prodromou: We only hear about one of six points
Cypriot government spokesman Prodromos Prodromos, commenting on the Akinci interview, did not conceal his disappointment.
"We do not hear anything about security issues or territorial matters. For Morphou we have heard nothing, we only hear about the positive vote and political equality", said Prodromou, commenting on the Turkish Cypriot leader's statements.
"It is disappointing that we hear from Turkey and the Turkish Cypriots about only one of the six parameters of the Guterres framework", the government spokesman said. "This is not encouraging", he said, referring finally to President Anastasiades' report, that the negotiation  can't take place without a framework./ibna