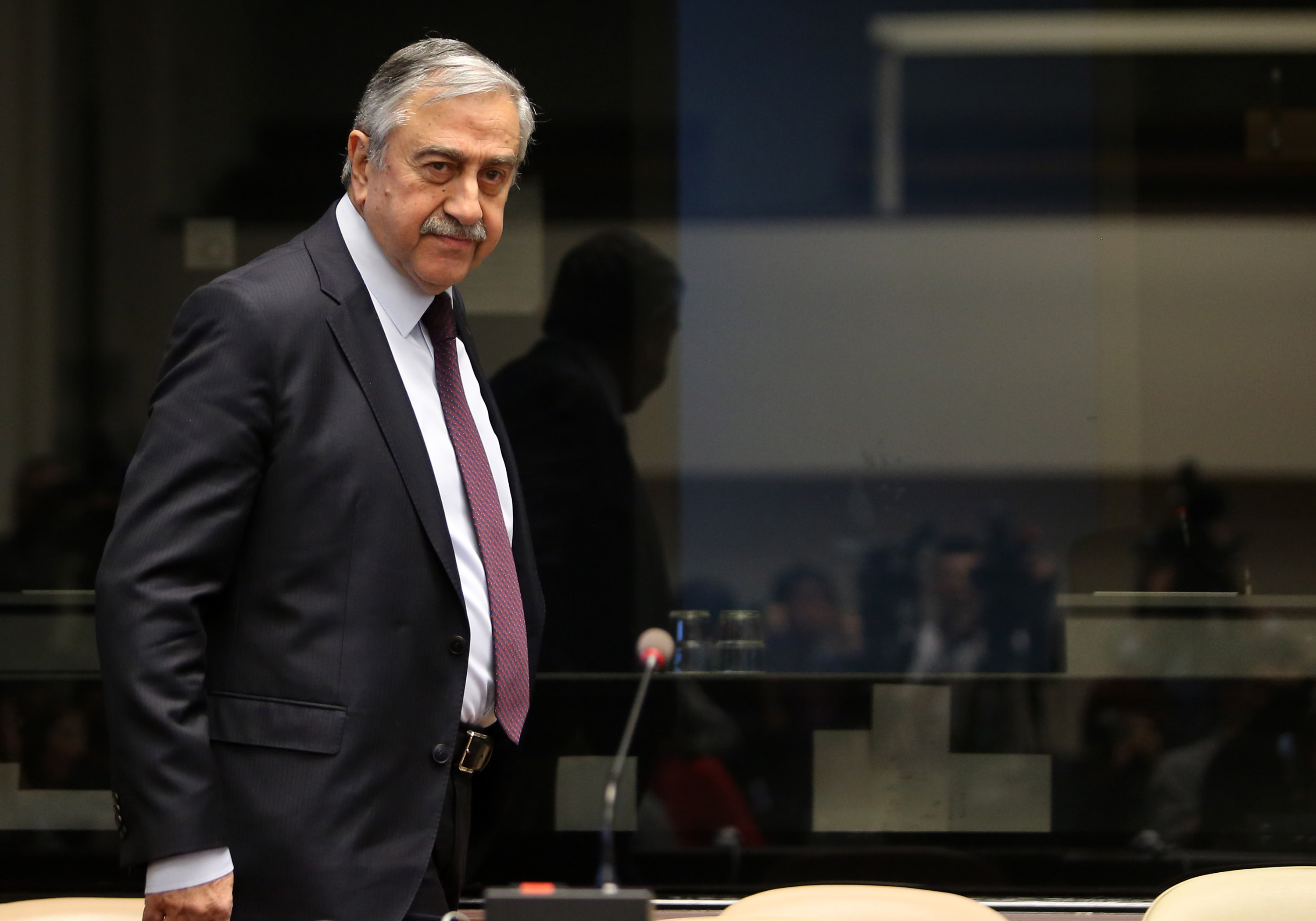 The Cypriot President to inform the political leaders
By Michalis Michael
New developments in Cyprus after the letter-plan by which Turkish Cypriot leader Mustafa Akinci proposes to Cypriot President Nikos Anastasiades ways of co-managing the natural gas. The content of the letter is not known, but it is not the first time that a similar proposal has been tabled. In the past, under the leadership of Mehmet Ali Talat, the T/c side had come forward with a similar proposal that was rejected by the Greek Cypriot side.
The interesting thing is that, according to all indications, this letter has the green light from Turkey, since the main message from Turkish officials during the weekend was that if the Greek Cypriots accept its content, the drilling by the Turkish drilling rigs inside Cyprus' EEZ will stop. Otherwise, they will continue their work normally.
What will the Greek Cypriot side do?
As a first reaction, the President of the Republic of Cyprus will inform the political leaders tomorrow about all the developments, which include his contacts with the UN in Cyprus, Mrs Lute and when she will come to Cyprus, but mainly about the content of the letter Akinci and the way the Turks see the co-management of natural gas. This, despite the fact that the Republic of Cyprus has set up a revenue fund, and which takes into consideration the Turkish Cypriots' share, which of course does not touch Ankara.
At the same time, in Cypriot newspapers there is information that the drilling rif "Fatih" has found a large natural gas deposit off Paphos. The information, however, that the media invoked with information from Brussels have not been confirmed. This does not mean that this information is groundless however, as no revelry is expected on behalf of Turkey if that is the case.
At the same time, specialists in Cyprus are already making estimates for the allegedly discovered of the Turkish drill rig, ranking it among the quantities of "Venus", ie 4.5 tcf but perhaps slightly larger, ie 6 tcf . However, there is still no formal information on this issue.
It is certain that Turkey wants to put its foot on the Cypriot deposits, as can be seen by Akinci's letter as a proof of a practical threat to the continuation of the Turkish drilling. Turkey's does not plan to wait for the revenue from the fund, but aims to achieve the co-management of the resources. Here is where the Cyprus problem comes in. While Nicosia did not plan to involve any the talks on the Cyprus problem with the natural gas, it seems that this is Turkey's main goal, after it first takes what it wants with regard to the natural gas./ibna