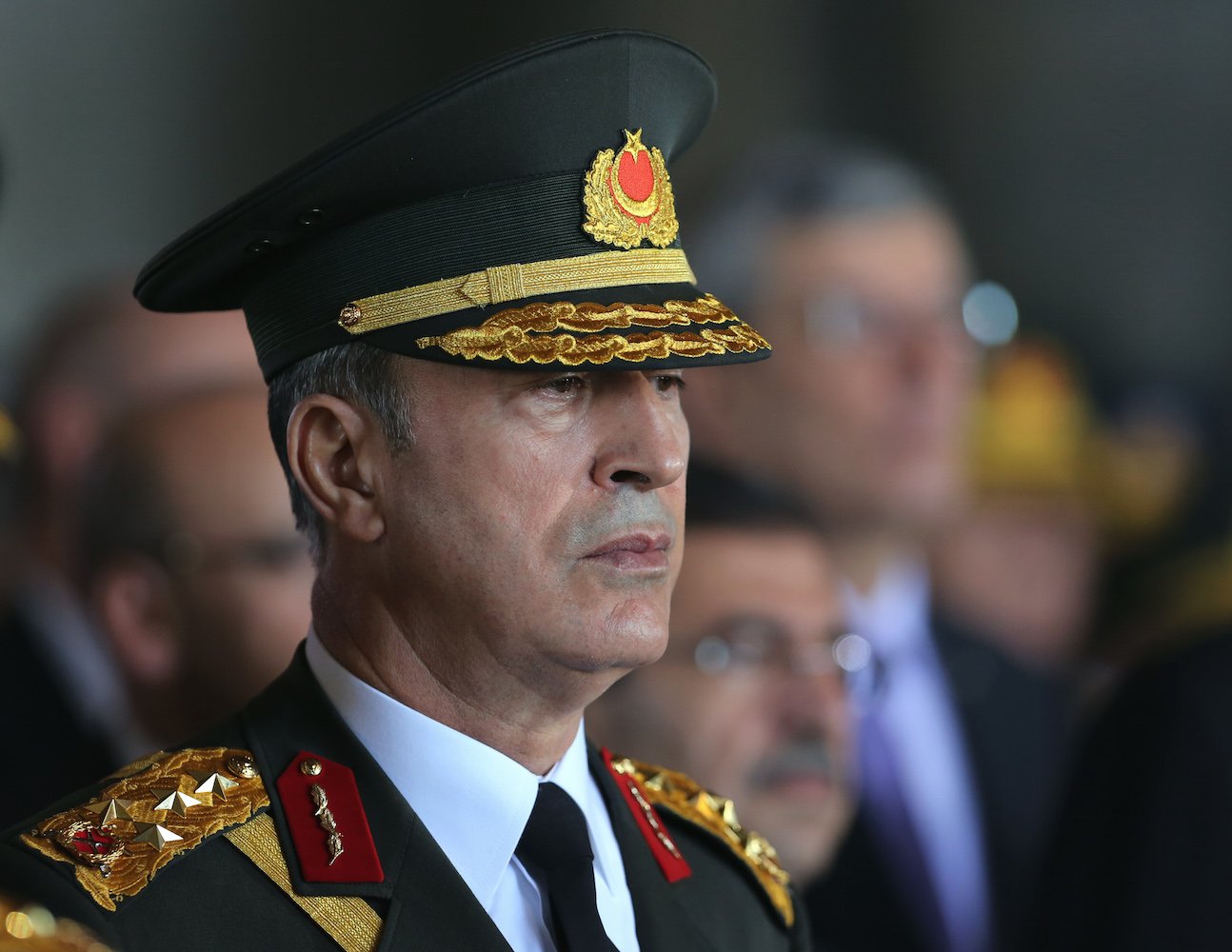 Turkey's Defense Minister, Hulusi Akar, in an interview with Anadolu agency, sent a message to Greece, which plans to gradually expand its territorial waters.
"As you know, our neighbouring country is changing and playing with the parameters of territorial waters and other issues. It is trying to expand them. However, our position the Republic of Turkey and as Armed Forces is clear. We have reiterated that there is the decision of the Turkish Parliament of 8 June 1995. We do not want to make a reference to this decision every time, but we also remind (to Greece) that if Turkey's rights and interests are threatened, we will take all necessary measures.
Despite our good intentions, in the case of decisions that violate international law, conventions and good neighbourly terms, our position on how to respond is clear. Everyone must know that we will not allow a fait accompli."
The Turkish Minister also referred to the research of the Barbaros vessel in the eastern Mediterranean, arguing that it was harassed by the Greek Navy.
"When our ship arrived in the area on October 18, unfortunately, it was harassed by a neighbour's warship. We are prepared and we have taken (the appropriate) measures. At this time, our vessel, the Barbaros Hayreddin Paşa is in the area and our fleet is protecting it. Everyone needs to know that we will not allow any harassment incident or interference (with our business)."
Akar also voiced Turkey's objections to the plans related to the Exclusive Economic Zone of Greece.
"Our neighbours, only because of Kastelorizo, claim that Turkey can only exploit spots that are red on the map. They claim that green-coloured ones belong to them. This is nonsense.
We have reiterated that this cannot be accepted by Turkey. There is no possibility that a project survives without Turkey (without its approval) and without (the one of) the Turkish Republic of Northern Cyprus."
In his interview, the Turkish official said that Turkey is strong on all fronts.
"Turkey, on the one hand, continues fighting terrorism. On the other hand, we have a marine area -which we call the blue homeland- of 430,000 square kilometres, and we have the power to support our interests and rights (in relation to it). No one should try discover our limits."….. / IBNA