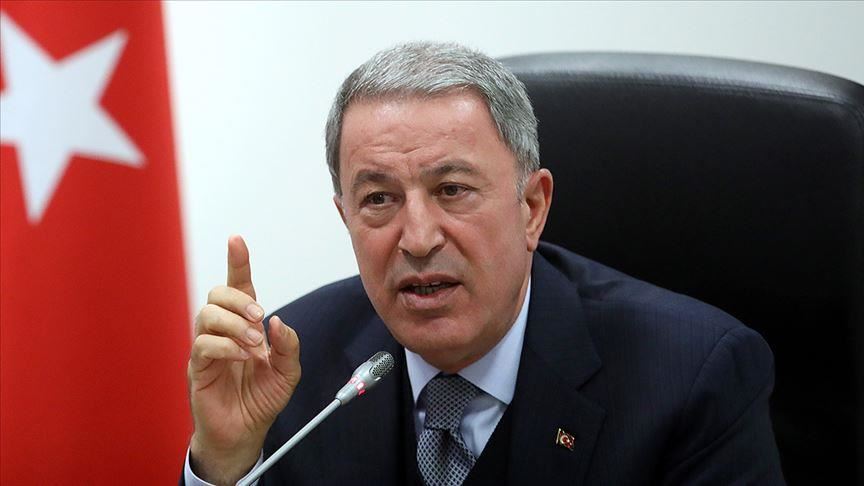 "In Libya, our help to Sarraj has paid off"
Hulusi Akar stated that the Turkish Armed Forces had not been particularly affected by the coronavirus, stressing that "at the moment, we have 156 confirmed coronavirus cases in the army. Everyone is under surveillance and their condition is not worrying".
The Turkish Defense Minister also mentioned the developments in Libya, while wishing the officers on the occasion of the approaching Bairami.
"As part of the memoranda we signed with our Libyan brothers, our people are making great efforts for military training and cooperation and, as you can see in the news in the press, this contribution has paid off. It is the knowledge and experience we have taught our brothers in Libya. The UN-recognized government is the Sarraj government. Therefore, the government we and our president are talking with is that of Sarraj", said Akar./ibna