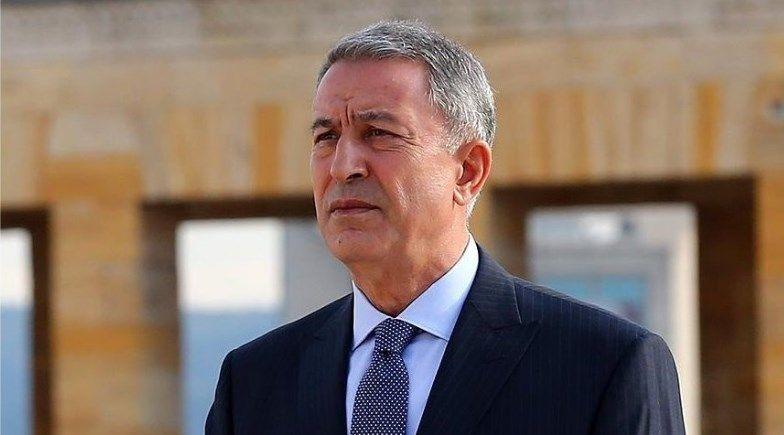 "We are determined to do today what we did 45 years ago"
Turkish Minister of Defense Hulusi Akar participated in the celebration for the anniversary of the "Turkish Republic of Northern Cyprus". Akar stated that "Turkey believes that in the Eastern Mediterranean and in Cyprus, the control of maritime areas, the equality of sovereign rights and the equal distribution of natural wealth should be determined by having all coastal states agree upon those subjects. We have supported this position since the beginning".
He ruled out the possibility of withdrawing guarantees as part of a solution being provided for the Cyprus issue. In this context, Turkey, alongside Greece and England, constitute guarantor countries. Turkey will continue to be a guarantor and we are determined today, like we were in the past, to fulfill our obligations in this regard.
Akar threatened that "just as we did not remain silent 45 years ago but instead we responded and did what we had to do for our tormented Turkish-Cypriot brothers, today as well, holding the same feelings and thoughts, we are determined to protect the rights and interests of our brothers". /ibna