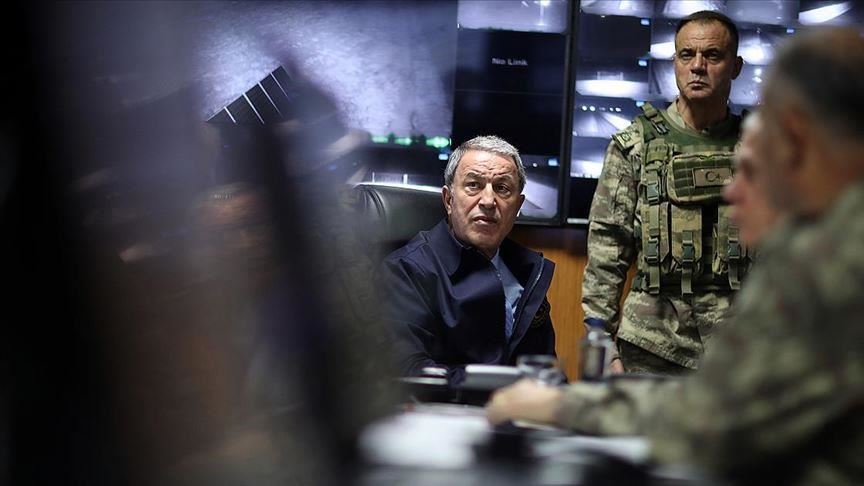 Turkish Defence Minister Hulusi Akar was near the border with northern Syria on Thursday, where he inspected the troops that operate in the anti-terrorist operation "Peace Source".
"Nothing is over yet here, anything can happen", Hulusi Akar told Tell Abyad troops in Syria, urging them to remain vigilant.
Akar criticized the lack of international recognition of Turkey's long-standing efforts against ISIS terrorists, saying: "It is a blind ignorance and a stubbornness not to see Turkey's fight against ISIS".
The Turkish Armed Forces are the only army to directly fight ISIS, Akar said.
"With operation "Shield of Euphrates", Turkey has eliminated more than 3,000 ISIS terrorists in northern Syria and about 700 in northern Iraq", he added, alluding to the 2016-2017 operation.
He added that foreign media claims that Turkey is using chemical weapons in the ongoing anti-terrorist operation in northern Syria is unfounded. "The Turkish Armed Forces never use chemical weapons. There is no concept, doctrine or education on this", Akar said.
Akar also reiterated that Turkey would not allow the creation of a terrorist corridor along its borders./ibna