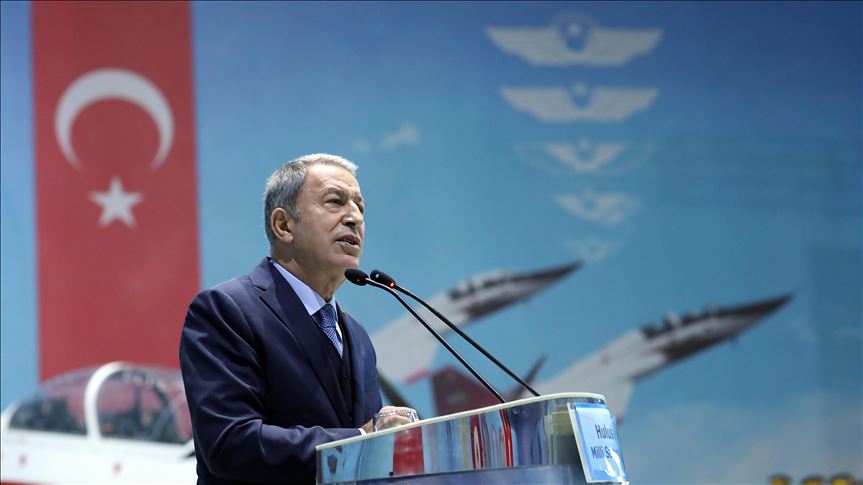 The politicians have no basis for making decisions on historical issues, Turkish Minister of National Defense Hulusi Akar said on Friday, referring to the lawmakers who voted on the 1915 events.
"Politicians who make decisions or make claims on this historic issue are unfounded", Hulusi Akar stated during a military graduation ceremony in Izmir, referring to a recent resolution from the US Congress on the Armenian claims.
He added that anyone who would go back to the evidence would see that the Turkish nation's hands are clean and have never been associated with the alleged incidents.
Turkey opposes the depicting of those incidents as a "genocide", but instead describes the events of 1915 as a tragedy during which both sides suffered casualties.
Ankara has repeatedly proposed establishing a joint commission comprising historians from Turkey and Armenia, as well as international experts, to address the issue.
Moving on to the Memorandum of co-operation between Turkey and Libya signed last month, Akar noted that the two countries are exercising their rights under International Law.
"The agreement with Libya does not violate the rights or law of third parties. We only protect our rights under International Law", Akar argued. /ibna